Performance and Algorithms Research
Samuel Williams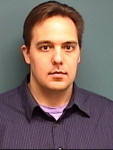 Senior Scientist
LBNL Office: 59-3040 (CRT)
One Cyclotron Rd.
MS:59R4104
Berkeley
,
CA
94720-8142
US
Biographical Sketch
Sam Williams is a senior scientist in the Performance and Algorithms Research Group at the Lawrence Berkeley National Laboratory (LBNL). His research interests include high-performance computing, performance modeling, auto-tuning, computer architecture, and hardware/software co-design.
Dr. Williams received his Ph.D. in Computer Science from the University of California at Berkeley (UCB) in December of 2008 and his masters in December of 2003. During this period, his doctoral research focused on multicore architectures and automated performance tuning under the guidance of David Patterson. To that end, he created the Roofline Model to enable developers, computer scientists, computer architects, and applied mathematicians to quickly and visually assess performance bottlenecks on multicore, manycore, and GPU-accelerated systems.
Concurrently, Sam worked in several Parallel Computing Laboratory (ParLab) research groups including: BeBOP, Architecture, and the Berkeley View. In January of 2005, Sam received an appointment as a GSRA in LBL's Future Technologies Group (FTG) under Kathy Yelick. The IRAM project was the focus of his masters research. He implemented the RTL for the integer and floating-point datapaths, verified the simulators and all RTL, floorplanned the entire VIRAM1 chip, and performed all necessary place-and-route (PnR) work. His coursework at UCB focused on high-performance, dependable computing with minors in embedded system design and astronomy.
Sam received bachelor degrees in Electrical Engineering (computer specialization), Mathematics (applied), and Physics from Southern Methodist University (SMU) graduating summa cum laude in 1999. During that period, he spent five semesters as an intern at Cyrix corporation where he worked on RTL and gate-level verification, PnR (place and route), and silicon debug.
Current Research
YTune (a compiler-based approach to auto-tuning) ECP Project
Hardware Evaluation (HE) ECP Project

Roofline Model (A performance model for throughput computing)
CTTS (Center for Tokamak Transient Simulations) SciDAC4 partnership
ISEP (Integrated Simulation of Energetic Particles) SciDAC4 partnership

scalable compact benchmark for understanding the challenges of Geometric Multigrid on petascale and exascale systems built from multicore processors, manycore processors, and accelerators
used to evaluate alternatives to HPL for the Top500 rankings.

Previous Research
X-Tune (a compiler-based approach to auto-tuning)
Exascale Combustion Co-Design Center (ExaCT)
miniGMG was the predecessor to HPGMG and was designed primarily for understanding geometric MG challenges at small-scale
Chemistry SciDAC-e
LDRD on Green Flash/Wave
Books
Performance Tuning of Scientific Applications, edited by: David H. Bailey, Robert F. Lucas, Samuel W. Williams, CRC Press, 2010, ISBN: 978-1-4398156-9-4.
Honors and Awards
Best Paper, Performance Modeling, Benchmarking, and Simulation (PMBS), 2021
Best Paper, Performance Modeling, Benchmarking, and Simulation (PMBS), 2020
Best Paper, International Symposium on Benchmarking, Measuring, and Optimizing (Bench), 2019
Best Paper, Performance Modeling, Benchmarking, and Simulation (PMBS), 2019
Best Paper, 

Cray Users Group (CUG), 2009

Best Paper, Applications Track, International Parallel and Distributed Processing Symposium (IPDPS) 2008
2nd Place, Student Design Competition, Design Automation Conference, 2004.

Phi Beta Kappa, 1999

Eta Kappa Nu, 1996
Tau Beta Pi, 1995
Sigma Pi Sigma, 1998
Robert Stewart Hyer Society (highest academic honor at SMU), 1996
Outstanding Senior in SMU's School of Engineering and Applied Science, 1999
SMU's Charles J. Pipes Award for Outstanding Performance in Mathematics, 1998
University of California Microelectronics Fellowship, 1999-2000
Robert Stewart Hyer Scholarship (outstanding physics student), 1996
J. Lindsay Embrey Scholarship, 1994-1999
SMU University Scholarship, 1994-1999
Journal Articles
Conference Papers
Book Chapters
Presentation/Talks
Reports
Esmond Ng, Katherine J. Evans, Peter Caldwell, Forrest M. Hoffman, Charles Jackson, Kerstin Van Dam, Ruby Leung, Daniel F. Martin, George Ostrouchov, Raymond Tuminaro, Paul Ullrich, Stefan Wild, Samuel Williams,
"Advances in Cross-Cutting Ideas for Computational Climate Science (AXICCS)",
January 2017,
doi: 10.2172/1341564
Hongzhang Shan, Samuel Williams, Wibe de Jong, Leonid Oliker,
"Thread-Level Parallelization and Optimization of NWChem for the Intel MIC Architecture",
LBNL Technical Report,
October 2014,
LBNL 6806E,
Samuel Williams, Dhiraj D. Kalamkar, Amik Singh, Anand M. Deshpande, Brian Van Straalen, Mikhail Smelyanskiy,
Ann Almgren, Pradeep Dubey, John Shalf, Leonid Oliker, "Implementation and Optimization of miniGMG - a Compact Geometric Multigrid Benchmark",
December 2012,
LBNL 6676E,
K. Asanovic, R. Bodik, B. Catanzaro, J. Gebis, P. Husbands, K. Keutzer, D. Patterson, W. Plishker, J. Shalf, S. Williams, K. Yelick,
"The Landscape of Parallel Computing Research: A View from Berkeley",
EECS Technical Report,
December 2006,
S. Williams,
"Verification of VIRAM1",
Masters Report, University of California at Berkeley,
2003,
Posters
Nan Ding, Samuel Williams, Sherry Li, Yang Liu,
"Leveraging One-Sided Communication for Sparse Triangular Solvers",
SciDAC19,
July 18, 2019,
Samuel Williams, Charlene Yang, Khaled Ibrahim, Thorsten Kurth, Nan Ding, Jack Deslippe, Leonid Oliker,
"Performance Analysis using the Roofline Model",
SciDAC PI Meeting,
July 2019,
Alex Druinsky, Brian Austin, Sherry Li, Osni Marques, Eric Roman, Samuel Williams,
"A Roofline Performance Analysis of an Algebraic Multigrid Solver",
Supercomputing (SC),
November 2014,
B. Wang, S. Ethier, W. Tang, K. Ibrahim, K. Madduri, S. Williams,
"Advances in gyrokinetic particle in cell simulation for fusion plasmas to Extreme scale",
Supercomputing (SC),
2012,
A. Buluç, A. Fox, J. R. Gilbert, S. Kamil, A. Lugowski, L. Oliker, S. Williams,
"High-performance analysis of filtered semantic graphs",
PACT '12 Proceedings of the 21st international conference on Parallel architectures and compilation techniques (extended abstract),
2012,
doi: 10.1145/2370816.2370897
A. Kaiser, S. Williams, K. Madduri, K. Ibrahim, D. Bailey, J. Demmel, E. Strohmaier,
"A Principled Kernel Testbed for Hardware/Software Co-Design Research",
Proceedings of the 2nd USENIX Workshop on Hot Topics in Parallelism (HotPar),
2010,
S. Williams, et al,
"Auto-tuning and the Roofline model",
View From the Top: Craig Mundie (Ph.D student poster session),
2008,
S. Williams, J. Carter, J. Demmel, L. Oliker, D. Patterson, J. Shalf, K. Yelick, R. Vuduc,
"Autotuning Scientific Kernels on Multicore Systems",
ASCR PI Meeting,
2008,
K. Datta, S. Williams, V. Volkov, M. Murphy,
"Autotuning Structured Grid Kernels",
ParLab Summer Retreat,
2008,
S. Williams, et. al,
"The Roofline Model: A Pedagogical Tool for Program Analysis and Optimization",
Parlab Summer Retreat,
2008,
K. Datta, S. Williams, S. Kamil,
"Autotuning Structured Grid Kernels",
Parlab Winter Retreat,
2008,