Usable Data Systems Group
Monte Goode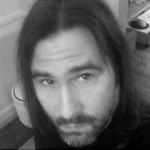 Computer Systems Engineer
Scientific Data Division
Biographical Sketch
Monte Goode is a Computer Systems Engineer in the Integrated Data Frameworks Group, in the Scientific Data Division at Lawrence Berkeley National Lab. He is currently participating in a long-term collaboration with ESnet as a member of their Software Engineering Group. This collaboration includes work on the ESnet portal, contributions to the perfSONAR and NetSage projects, architecting the ESDB data management system. He is currently working on the Netbeam project - ESnet's next-generation network analytics system.
Previously, he participated in a collaboration with the Berkeley Water Center at UC Berkeley with an emphasis on environmental informatics and helped to build the Fluxdata.org International Soil Carbon Network datastore. Other previous projects include contributions to the National Fusion Grid and the MyProxy Credential Management Service. He received a MLIS in Library and Information Science from the University of Texas at Austin in 1996 and his twenty plus year career includes work in both academic and commercial environments.
» Visit Monte Goode's personal web page.
Journal Articles
D. Agarwal, M. Humphrey,N., Beekwilder, K. Jackson, M. Goode, and C. van Ingen,
"A Data Centered Collaboration Portal to Support Global Carbon-Flux Analysis",
Concurrency and Computation: Practice and Experience - Successes in Furthering Scientific Discovery,
June 2010,
LBNL 1827E,
DA Agarwal, M Humphrey, NF Beekwilder, KR Jackson, MM Goode, C Van Ingen,

"A data-centered collaboration portal to support global carbon-flux analysis",

Concurrency Computation Practice and Experience,

2010,

22

:

2323--2334,

doi: 10.1002/cpe.1600
Conference Papers
Taghrid Samak, Dan Gunter, Monte Goode, Ewa Deelman, Fabio Silva, Karan Vahi,
"Failure Analysis of Distributed Scientific Workflows Executing in the Cloud",
8th International Conference on Network and Service Management (CNSM 2012),
2012,
Taghrid Samak, Dan Gunter, Monte Goode, Ewa Deelman, Gaurang Mehta, Fabio Silva, Karan Vahi,
"Failure Prediction and Localization in Large Scientific Workflows",
The Sixth Workshop on Workflows in Support of Large-Scale Science (WORKS11),
2011,
Dan Gunter, Taghrid Samak, Ewa Deelman, Christopher H. Brooks, Monte Goode, Gideon Juve, Gaurang Mehta, Priscilla Moraes, Fabio Silva, Martin Swany, Karan Vahi,
"Online Workflow Management and Performance Analysis with STAMPEDE",
7th International Conference on Network and Service Management (CNSM 2011),
Paris, France,
2011,
Others
M Humphrey, N Beekwilder, D Agarwal, D Baldocchi, M Goode, C Ingen, D Papale, M Reichstein, M Rodriguez, R Vargas, N Li, J Gupchup, Y Ryu,
Creating and Accessing the Global Fluxnet Data Set,
2008,