Scientific Data Management Research
John Wu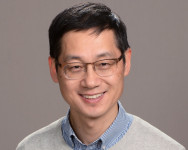 Senior Computer Scientist
Group Lead
Berkeley Lab
One Cyclotron Road
MS50B-3238
Berkeley
,
CA
94720
US
John Wu is currently working on indexing technology for searching large datasets. He primarily focuses on improving bitmap index technology with compression, encoding and binning. He is the key developer of FastBit bitmap indexing software, which has been used in a number of applications including High-Energy physics, combustion, network security, and query-driven visualization.  John has also been working on a number of scientific computing projects including developing Thick-Restart Lanczos (TRLan) algorithm for solving eigenvalue problems and devising statistical tests for deterministic effects in broad band time series.  John received a Ph.D. in computer science from the University of Minnesota, an M.S. in physics from the University of Wisconsin-Milwaukee, and a B.S. in physics from Nanjing University, China.
Projects
[Publications]: an efficient compressed bitmap index technology for data intensive sciences. This project addresses the challenges of efficiently searching growing amounts of data collected/generated by various scientific applications, such as high-energy physics, combustion, astrophysics, and network traffic analysis. The FastBit software has received an R&D 100 Award; here is a photo from the award receiption.
A statistical compression technique based on the idea of local exchangeable measure. Here is a list of publications on the topic of idealem compression.
The ICEE project aims to introduce the in-transit analysis capability into a collaborative workflow system by leveraging the in-transit capability of ADIOS and selective data access capability of FastBit.
Exploring the concept of backtest overfitting to demonstrate how too much computing could ruin some artificial intelligence tools.
To provide high performance I/O middleware that makes effective use of computational platforms, researching a number of optimization strategies and deploying them through the HDF5 software.
[Publications]: an efficient connected component labeling algorithm. This grows out our work on feature tracking for a combustion data analysis. The key new insight is that there is a way to make use of an implicit union-find data structure to speed up the connected component labeling algorithms, which in turn leads to faster algorithms for finding regions of interest. In particular, using compressed bitmaps as representations of points in the regions of interest, we can find the regions in time that is proportional to the the number of points on the boundary of the regions. This is faster than the best iso-contouring algorithms and much faster than similar region finding algorithms. This is also a basis of some of the work on visualization and visual analytics.
Journal Articles
S. Kim, A. Sim, K. Wu, S. Byna, Y. Son,
"Design and Implementation of Dynamic I/O Control Scheme for Large Scale Distributed File Systems",
Cluster Computing,
2022,
L. Jin, A. Lazar, C. Brown, V. Garikapati, B. Sun, S. Ravulaparthy, Q. Chen, A. Sim, K. Wu, T. Wenzel, T. Ho, C. A. Spurlock,
"What Makes You Hold on to That Old Car? Joint Insights from Machine Learning and Multinomial Logit on Vehicle-level Transaction Decisions",
Frontiers in Future Transportation, Connected Mobility and Automation,
2022,
B. Weinger, J. Kim, A. Sim, M. Nakashima, N. Moustafa, K. Wu,
"Enhancing IoT Anomaly Detection Performance for Federated Learning",
Digital Communications and Networks, Special Issue on Edge Computation and Intelligence,
2022,
doi: 10.1016/j.dcan.2022.02.007
Lipeng Wan, Axel Huebl, Junmin Gu, Franz Poeschel, Ana Gainaru, Ruonan Wang, Jieyang Chen, Xin Liang, Dmitry Ganyushin, Todd Munson, Ian Foster, Jean-Luc Vay, Norbert Podhorszki, Kesheng Wu, Scott Klasky,

"Improving I/O Performance for Exascale Applications Through Online Data Layout Reorganization",

IEEE Transactions on Parallel and Distributed Systems,

2022,

33

:

878-890,

doi: 10.1109/TPDS.2021.3100784
A. Syal, A. Lazar, J. Kim, A. Sim, K. Wu,

"Network traffic performance analysis from passive measurements using gradient boosting machine learning",

International Journal of Big Data Intelligence,

2021,

8

:

13-30,

doi: 10.1504/IJBDI.2021.118741
Donghun Koo, Jaehwan Lee, Jialin Liu, Eun-Kyu Byun, Jae-Hyuck Kwak, Glenn K Lockwood, Soonwook Hwang, Katie Antypas, Kesheng Wu, Hyeonsang Eom,

"An empirical study of I/O separation for burst buffers in HPC systems",

Journal of Parallel and Distributed Computing,

2021,

148

:

96-108,

doi: 10.1016/j.jpdc.2020.10.007
Ling Jin, Alina Lazar, James Sears, Annika Todd, Alex Sim, Kesheng Wu, Hung-Chai Yang, C. Anna Spurlock,
"Clustering Life Course to Understand the Heterogeneous Effects of Life Events, Gender and Generation on Habitual Travel Modes",
IEEE Access,
2020,
1-17,
doi: 10.1109/ACCESS.2020.3032328
William F.Godoy, Norbert Podhorszki, Ruonan Wang, Chuck Atkins, Greg Eisenhauer, Junmin Gu,Philip Davis,J ong Choi, Kai Germaschewski, Kevin Huck, Axel Huebl, Mark Kim, James Kress, Tahsin Kurc, Qing Liu, Jeremy Logan, Kshitij Mehta, George Ostrouchov, Manish Parashar, Franz Poeschel, David Pugmire, Eric Suchyta, KeichiTakahashi, NickThompson, Seiji Tsutsumi, Lipeng Wan, Matthew Wolf, Kesheng Wu, Scott Klasky,

"ADIOS 2: The Adaptable Input Output System. A framework for high-performance data management",

SoftwareX,

2020,

12

,
Alina Lazar, Ling Jin, C Anna Spurlock, Kesheng Wu, Alex Sim, Annika Todd,

"Evaluating the effects of missing values and mixed data types on social sequence clustering using t-SNE visualization",

Journal of Data and Information Quality (JDIQ),

2019,

11

:

1--22,
Beytullah Yildiz, Kesheng Wu, Suren Byna, Arie Shoshani,

"Parallel membership queries on very large scientific data sets using bitmap indexes",

Concurrency and Computation: Practice and Experience,

January 1, 2019,

31

:

e5157,
Many scientific applications produce very large amounts of data as advances in hardware fuel computing and experimental facilities. Managing and analyzing massive quantities of scientific data is challenging as data are often stored in specific formatted files, such as HDF5 and NetCDF, which do not offer appropriate search capabilities. In this research, we investigated a special class of search capability, called membership query, to identify whether queried elements of a set are members of an attribute. Attributes that naturally have classification values appear frequently in scientific domains such as category and object type as well as in daily life such as zip code and occupation. Because classification attribute values are discrete and require random data access, performing a membership query on a large scientific data set creates challenges. We applied bitmap indexing and parallelization to membership queries to overcome these challenges. Bitmap indexing provides high performance not only for low cardinality attributes but also for high cardinality attributes, such as floating‐point variables, electric charge, or momentum in a particle physics data set, due to compression algorithms such as Word‐Aligned Hybrid. We conducted experiments, in a highly parallelized environment, on data obtained from a particle accelerator model and a synthetic data set.
Taehoon Kim, Jaesik Choi, Dongeun Lee, Alex Sim, C Anna Spurlock, Annika Todd, Kesheng Wu,

"Predicting baseline for analysis of electricity pricing",

International Journal of Big Data Intelligence,

2018,

5

:

3--20,
Hongyuan Zhan, Gabriel Gomes, Xiaoye S Li, Kamesh Madduri, Alex Sim, Kesheng Wu,

"Consensus ensemble system for traffic flow prediction",

IEEE Transactions on Intelligent Transportation Systems,

2018,

19

:

3903--3914,
Deborah A Agarwal, Boris Faybishenko, Vicky L Freedman, Harinarayan Krishnan, Gary Kushner, Carina Lansing, Ellen Porter, Alexandru Romosan, Arie Shoshani, Haruko Wainwright, others,

"A science data gateway for environmental management",

Concurrency and Computation: Practice and Experience,

2016,

28

:

1994--2004,
Lingfei Wu, Kesheng John Wu, Alex Sim, Michael Churchill, Jong Y Choi, Andreas Stathopoulos, Choong-Seock Chang, Scott Klasky,

"Towards real-time detection and tracking of spatio-temporal features: Blob-filaments in fusion plasma",

IEEE Transactions on Big Data,

2016,

2

:

262--275,
Jung Heon Song, Kesheng Wu, Horst D Simon,
"Parameter Analysis of the VPIN (Volume synchronized of Informed Trading) Metric",
Quantitative Financial Risk Management: Theory and,
2014,
Kesheng Wu, E Bethel, Ming Gu, David Leinweber, Oliver R\ ubel,

"A big data approach to analyzing market volatility",

Algorithmic Finance,

2013,

2

:

241--267,

LBNL LBNL-6382E,
Understanding the microstructure of the financial market requires the processing of a vast amount of data related to individual trades, and sometimes even multiple levels of quotes. Analyzing such a large volume of data requires tremendous computing power that is not easily available to financial academics and regulators. Fortunately, public funded High Performance Computing (HPC) power is widely available at the National Laboratories in the US. In this paper we demonstrate that the HPC resource and the techniques for data-intensive sciences can be used to greatly accelerate the computation of an early warning indicator called Volume-synchronized Probability of Informed trading (VPIN). The test data used in this study contains five and a half year's worth of trading data for about 100 most liquid futures contracts, includes about 3 billion trades, and takes 140GB as text files. By using (1) a more efficient file format for storing the trading records, (2) more effective data structures and algorithms, and (3) parallelizing the computations, we are able to explore 16,000 different ways of computing VPIN in less than 20 hours on a 32-core IBM DataPlex machine. Our test demonstrates that a modest computer is sufficient to monitor a vast number of trading activities in real-time -- an ability that could be valuable to regulators.

Our test results also confirm that VPIN is a strong predictor of liquidity-induced volatility. With appropriate parameter choices, the false positive rates are about 7% averaged over all the futures contracts in the test data set. More specifically, when VPIN values rise above a threshold (CDF > 0.99), the volatility in the subsequent time windows is higher than the average in 93% of the cases.
E. W. Bethel and D. Leinweber and O. Rubel and K. Wu,

"Federal Market Information Technology in the Post Flash Crash Era: Roles of Supercomputing",

The Journal of Trading,

2012,

7

:

9-24,

LBNL 5263E,

doi: 10.3905/jot.2012.7.2.009
G. F. Lofstead, Q. Liu, J. Logan, Y. Tian, Abbasi, N. Podhorszki, J. Y. Choi, S., R. Tchoua, R. A. Oldfield, others,
"Hello ADIOS: The Challenges and Lessons of Leadership Class I/O Frameworks",
2012,
Kesheng Wu, Rishi R Sinha, Chad Jones, Stephane Ethier, Scott Klasky, Kwan-Liu Ma, Arie Shoshani, Marianne Winslett,

"Finding regions of interest on toroidal meshes",

Computational Science \& Discovery,

2011,

4

:

015003,
Ichitaro Yamazaki, Zhaojun Bai, Horst D. Simon Lin-Wang Wang, Kesheng Wu,

"Adaptive Projection Subspace Dimension for the Lanczos Method",

ACM Transactions on Mathematical Software,

2010,

37

, doi: 10.1145/1824801.1824805
Oliver R\ ubel, Cameron GR Geddes, Estelle Cormier-Michel, Kesheng Wu, Gunther H Weber, Daniela M Ushizima, Peter Messmer, Hans Hagen, Bernd Hamann, Wes Bethel, others,

"Automatic beam path analysis of laser wakefield particle acceleration data",

Computational Science \& Discovery,

January 2009,

2

:

015005,

LBNL 2734E,
Lifeng He, Yuyan Chao, Kenji Suzuki, Kesheng Wu,

"Fast connected-component labeling",

Pattern recognition,

2009,

42

:

1977--1987,
Kesheng Wu, Ekow Otoo, Kenji Suzuki,

"Optimizing two-pass connected-component labeling",

Pattern Analysis \& Applications,

2009,

12

:

117--135,
Kesheng Wu, Ekow J Otoo, Arie Shoshani,

"Optimizing bitmap indices with efficient compression",

ACM Transactions on Database Systems (TODS),

2006,

31

:

1--38,
Kurt Stockinger, Kesheng Wu, Rene Brun, Canal,

"Bitmap indices for fast end-user physics analysis in",

Nuclear Instruments and Methods in Physics Research A: Accelerators, Spectrometers, Detectors and Equipment,

2006,

559

:

99--102,
Andreas Stathopoulos, Kesheng Wu,

"A Block Orthogonalization Procedure with Constant Rquirements",

SIAM Journal on Scientific Computing,

2002,

23

:

2165--2182,
L Bernardo, H Nordberg, D Olson, A Shoshani, A Sim, A Vaniachine, D Zimmerman, B Gibbard, R Porter, T Wenaus, others,

"New capabilities in the HENP grand challenge storage access system and its application at RHIC",

Computer physics communications,

2001,

140

:

179--188,
Kesheng Wu, Horst Simon,

"Thick-restart Lanczos method for large symmetric problems",

SIAM J. Matrix Anal. Appl.,

2000,

22

:

602--616,
Kesheng Wu, Horst Simon,

"A Parallel Lanczos method for symmetric generalized problems",

Computing and Visualization in Science,

1999,

2

:

37--46,
Kesheng Wu, Andrew Canning, Horst D. Simon, Wang,

"Thick-Restart Lanczos method for electronic calculations",

Journal of Computational Physics,

1999,

154

:

156--173,
K Wu, A Canning, HD Simon, LW Wang,

"Thick-Restart Lanczos Method for Electronic Structure Calculations",

Journal of Computational Physics,

1999,

154

:

156--173,
Kesheng Wu, Robert Savit, William Brock,

"Statistical tests for deterministic effects in broad time series",

Physica D,

1993,

69

:

172--188,

doi: 10.1016/0167-2789(93)90188-7
Conference Papers
Book Chapters
E. Wes Bethel, Burlen Loring, Utkarsh Ayachit, P. N. Duque, Nicola Ferrier, Joseph Insley, Junmin Gu, Kress, Patrick O'Leary, Dave Pugmire, Silvio Rizzi, Thompson, Will Usher, Gunther H. Weber, Brad Whitlock, Wolf, Kesheng Wu,

"Proximity Portability and In Transit, M-to-N Data Partitioning and Movement in SENSEI",

In Situ Visualization for Computational Science,

(

2022

) doi: 10.1007/978-3-030-81627-8_20
E. Wes Bethel, Burlen Loring, Utkarsh Ayatchit, David Camp, P. N. Duque, Nicola Ferrier, Joseph Insley, Junmin Gu, Kress, Patrick O'Leary, David Pugmire, Silvio Rizzi, Thompson, Gunther H. Weber, Brad Whitlock, Matthew Wolf, Kesheng Wu,

"The SENSEI Generic In Situ Interface: Tool and Processing Portability at Scale",

In Situ Visualization for Computational Science,

(

2022

) doi: 10.1007/978-3-030-81627-8_13
Wucherl Yoo, Michelle Koo, Yi Cao, Alex Sim, Peter Nugent, Kesheng Wu,

"Performance Analysis Tool for HPC and Big Data Applications on Scientific Clusters",

Conquering Big Data with High Performance Computing,

(

Springer, Cham:

2016

)

Pages: 139--161
F. Rusu, P. Nugent, K. Wu,

"Implementing the Palomar Transient Factory Real-Time Pipeline in GLADE: Results and",

Lecture Notes in Computer Science,

(

2014

)

Pages: 53--66
David H. Bailey, Stephanie Ger, Marcos L\ opez Prado, Alexander Sim, Kesheng Wu,

"Statistical Overfitting and Backtest Performance",

http://ssrn.com/abstract2507040,

(

January 1, 2014

)
Kurt Stockinger, John Cieslewicz, Kesheng Wu, Rotem, Arie Shoshani,

"Using Bitmap Indexing Technology for Combined and Text Queries",

Annals of Information Systems,

(

Springer:

2008

)

Pages: 1--23
Kurt Stockinger, Kesheng Wu,

"Bitmap indices for data warehouses",

Data Warehouses and OLAP: Concepts, Architectures and Solutions,

(

IGI Global:

2007

)

Pages: 157--178
Presentation/Talks
John Wu, Ben Brown, Paolo Calafiura, Quincey Koziol, Dongeun Lee, Alex Sim, Devesh Tiwari,
Support for In-Flight Data Analyses in Scientific Workflows,
DOE ASCR Workshop on the Management and Storage of Scientific Data,
2022,
doi: 10.2172/1843500
L. Jin, A. Lazar, C. Brown, Q. Chen, A. Sim, K. Wu, S. Ravulaparthy, V. Garikapati, C. A. Spurlock,
What Makes You Hold on to That Old Car? Joint Insights from Machine Learning and Multinomial Logit on Vehicle-level Transaction Decisions,
Transportation Research Board 101st Annual Meeting,
2022,
Reports
C. A. Spurlock, A. Gopal, J. Auld, P. Leiby, C. Sheppard, T. Wenzel, S. Belal, A. Duvall, A. Enam, S. Fujita, A. Henao, L. Jin, E. Kontou, A. Lazar, Z. Needell, C. Rames, T. Rashidi, J. Sears, A. Sim, M. Stinson, M. Taylor, A. Todd-Blick, O. Verbas, V. Walker, J. Ward, G. Wong-Parodi, K. Wu, H.-C. Yang,
"SMART Mobility, Mobility Decision Science Capstone Report",
Vehicle Technologies Office (VTO), Office of Energy Efficiency and Renewable Energy (EERE), US Department of Energy,
2020,
Kesheng Wu, Horst D Simon,
"High-Performance Computational Intelligence and Forecasting Technologies",
2018,
David H Bailey, Stephanie Ger, Marcos L\ opez de Prado, Alexander Sim,
"Statistical overfitting and backtest performance",
Risk-Based and Factor Investing,
2015,
http://ssrn.com/abstract=2507040
UC Berkeley, William Gu, Jaesik Choi, Ming Gu, Horst Simon, Kesheng Wu,
"Fast Change Point Detection for Electricity Market Analysis",
January 1, 2013,
LBNL LBNL-6388E,
Luke J Gosink,
"Bin-hash indexing: A parallel method for fast query processing",
2008,
LBNL 729E,
I. Yamazaki, K. Wu, H. Simon,
"nu-TRLan User Guide version 1.0",
2008,
LBNL 1288E,
Kesheng Wu,
"Fastbit reference manual",
2007,
LBNL LBNL PUB/3192,
K. Wu, K. Stockinger, A. Shoshani, Wes,
"FastBit--Helps Finding the Proverbial Needle in a",
2006,
LBNL LBNL-PUB/963,
K. Wu, E. Otoo,
"A simpler proof of the average case complexity of with path compression",
2005,
Kesheng Wu, Ekow Otoo, Kenji Suzuki,
"Two Strategies to Speed up Connected Component Algorithms",
2005,
Kesheng Wu, Ekow J Otoo, Arie Shoshani,
"An efficient compression scheme for bitmap indices",
2004,
Kesheng Wu, Wei-Ming Zlang, Alexander Sim, Junmin Gu, Arie Shoshani,
"Grid collector: An event catalog with automated file management",
2003 IEEE Nuclear Science Symposium. Conference Record (IEEE Cat. No. 03CH37515),
2003,
LBNL 55563,
Kesheng Wu, Horst D Simon,
"Dynamic restarting schemes for eigenvalue problems",
1999,
Posters
A. Pereira, A. Sim, K. Wu, S. Yoo, H. Ito,
"Data access pattern analysis for dCache storage system",
International Conference on High Performance Computing in Asia-Pacific Region (HPC Asia 2022),
2022,
J. Cheung, A. Sim, J. Kim, K. Wu,
"Performance Prediction of Large Data Transfers",
ACM/IEEE The International Conference for High Performance Computing, Networking, Storage, and Analysis (SC21), ACM Student Research Competition (SRC),
2021,
E. Copps, A. Sim (Advisor), K. Wu (Advisor),
"Analyzing scientific data sharing patterns with in-network data caching",
ACM Richard Tapia Celebration of Diversity in Computing (TAPIA 2021), ACM Student Research Competition (SRC),
2021,
Brett Weinger, Alex Sim (Advisor), John Wu (Advisor), Jinoh Kim (Advisor),
"Enhancing IoT Anomaly Detection Performance for Federated Learning",
International Conference for High Performance Computing, Networking, Storage and Analysis (SC'20), ACM Student Research Competition (SRC),
2020,
P. Linton, W. Melodia, A. Lazar, D. Agarwal, L. Bianchi, D. Ghoshal, K. Wu, G. Pastorello, L. Ramakrishnan,
"Identifying Time Series Similarity in Large-Scale Earth System Datasets",
The International Conference for High Performance Computing, Networking, Storage, and Analysis (SC19),
2019,
Alexandra Ballow, Alina Lazar (Advisor), Alex Sim (Advisor), Kesheng Wu (Advisor),
"Handling Missing Values in Joint Sequence Analysis",
ACM Richard Tapia Celebration of Diversity in Computing (TAPIA 2019), ACM Student Research Competition (SRC), First place winner,
2019,
Olivia Del Guercio, Rafael Orozco, Alex Sim, Kesheng Wu,
"Multidimensional Compression with Pattern Matching",
2019 Data Compression Conference (DCC),
Pages: 567--567
2019,
Burak Cetin, Alina Lazar, Jinoh Kim, Alex Sim, Kesheng Wu,
"Federated Wireless Network Intrusion Detection",
2019 IEEE International Conference on Big Data (Big Data),
Pages: 6004--6006
2019,
Karen Tu, Alex Sim (Advisor), John Wu (Advisor),
"Identification of Network Data Transfer Bottlenecks in HPC Systems",
International Conference for High Performance Computing, Networking, Storage and Analysis (SC'18), ACM Student Research Competition (SRC),
2018,
Alina Lazar, Kesheng Wu, Alex Sim,
"Predicting Network Traffic Using TCP Anomalies",
2018 IEEE International Conference on Big Data (Big Data),
Pages: 5369--5371
2018,
Dongeun Lee, Alex Sim, Jaesik Choi, Kesheng Wu,
"Expanding statistical similarity based data reduction to capture diverse patterns",
2017 Data Compression Conference (DCC),
Pages: 445--445
2017,
Jonathan Wang, Kesheng Wu, Alex Sim, Seongwook Hwangbo,
"Feature Engineering and Classification Models for Partial Discharge Events in Power Transformers",
Proceedings of the Fourth IEEE/ACM International Conference on Big Data Computing, Applications and Technologies,
Pages: 269--270
2017,
Peter Harrington, Wucherl Yoo, Alexander Sim, Kesheng Wu,
"Diagnosing parallel I/O bottlenecks in HPC applications",
International Conference for High Performance Computing Networking Storage and Analysis (SCI7) ACM Student Research Competition (SRC),
2017,
Jonathan Wang, Kesheng Wu, Alex Sim, Seongwook Hwangbo,
"Accurate signal timing from high frequency streaming data",
2017 IEEE International Conference on Big Data (Big Data),
Pages: 4852--4854
2017,
M. Bae, W. Yoo (Advisor), A. Sim (Advisor), K. Wu (Advisor),
"Discovering Energy Resource Usage Patterns on Scientific Clusters",
International Conference for High Performance Computing, Networking, Storage and Analysis (SC'16), ACM Student Research Competition (SRC), Third place winner, 2016,
2016,
M. Bryson, S. Byna (Advisor), A. Sim (Advisor), K. Wu (Advisor),
"The Search for Missing Parallel IO Performance on the Cori Supercomputer",
International Conference for High Performance Computing, Networking, Storage and Analysis (SC'16), ACM Student Research Competition (SRC),
2016,
Xiaocheng (Chris) Zou, Suren Byna, Hans Johansen, Daniel Martin, Nagiza F. Samatova, Arie Shoshani, John Wu,
"Six-fold Speedup of Ice Calving Detection Achieved by AMR-aware Parallel Connected Component Labeling",
SciDAC PI Meeting, July 2015,
2015,
John Wu, Alex Sim, Lingfei Wu, Abraham Frankl, Scott Klasky, Jong Y Choi, CS Chang, Michael Churchill,
"Exercising ICEE Framework with Fusion Blob Detection",
DOE/ASCR NGNS PI meeting,
2014,
Lingfei Wu, Kesheng Wu, Alex Sim, Andreas Stathopoulos,
"Real-time outlier detection algorithm for finding blob-filaments in plasma",
ACM/IEEE SC14 ACM SRC Poster,
2014,
R. Ryne, B. Austin, J. Byrd, J. Corlett, E. Esarey, C. G. R. Geddes, W. Leemans, X. Li, Prabhat, J. Qiang, O. Rübel, J.-L. Vay, M. Venturini, K. Wu, B. Carlsten, D. Higdon and N. Yampolsky,
"High Performance Computing in Accelerator Science: Past Successes, Future Challenges",
Workshop on Data and Communications in Basic Energy Sciences: Creating a Pathway for Scientific Discovery,
October 2011,
M Prabhat, S Byna, C Paciorek, G Weber, K Wu, T Yopes, MF Wehner, G Ostrouchov, D Pugmire, R Strelitz, others,
"Pattern Detection and Extreme Value Analysis on Large Climate Data",
AGUFM,
Pages: IN41C--03
January 2011,
D. Hasenkamp, A. Sim, M. Wehner, K. Wu,
"Finding Tropical Cyclones on Clouds",
Supercomputing 2010, ACM SRC 3rd place,
2010,
O. Rübel, Prabhat, K. Wu, H. Childs, J. Meredith, C.G.R. Geddes, E. Cormier-Michel, S. Ahern, G.H. Weber, P. Messmer, H. Hagen, B. Hamann and E.W. Bethel,
"Application of High-performance Visual Analysis Methods to Laser Wakefield Particle Acceleration Data",
IEEE Visualization 2008,
October 2008,
Jonathan Wang, Wucherl Yoo, Alex Sim, K John Wu,
"Analysis of Variable Selection Methods on Scientific Cluster Measurement Data",
1969,
Others
Veronica Rodr\iguez Tribaldos, Nathaniel J Lindsey, Shan Dou, Craig Ulrich, Michelle Robertson, Bin Dong, Vincent Dumont, Kesheng Wu, Inder Monga, Chris Tracy, others,
Combining Ambient Noise and Distributed Acoustic Sensing (DAS) Deployed on Dark Fiber Networks for High-resolution Imaging at the Basin Scale,
AGU Fall Meeting 2020,
2020,
Jonathan Blair Ajo-Franklin, Ver\ onica Rodr\ \iguez Tribaldos, Avinash Nayak, Nathaniel J Lindsey, Feng Cheng, Benxin Chi, Bin Dong, Kesheng Wu, Inder Monga,
Distributed Acoustic Sensing (DAS) at the Plot to Basin Scale: Connecting Near-Surface Sensing and Seismology with a Common Observational Tool,
AGU Fall Meeting 2020,
2020,
Jung Heon Song, Marcos L\ opez de Prado, Horst D Simon, Kesheng Wu,
Extracting Signals from High-Frequency Trading with Digital Signal Processing Tools,
The Journal of Financial Data Science,
Pages: 124--138
2019,
Kesheng Wu, Alex Sim, Jonathan Wang, Seongwook Hwangbo,
Methods, systems, and devices for accurate signal timing of power component events,
2019,
US Patent app no. 20190138371, "Methods, systems, and devices for accurate signal timing of power component events"
Payton Linton, William Melodia, Alina Lazar, Deborah Agarwal, Ludovico Bianchi, Devarshi Ghoshal, Gilberto Pastorello, Lavanya Ramakrishnan, Kesheng Wu,
Understanding Data Similarity in Large-Scale Scientific Datasets,
2019 IEEE International Conference on Big Data (Big Data),
Pages: 4525--4531
2019,
Kesheng Wu, Surendra Byna, Bin Dong, others,
VPIC IO utilities,
2018,
Kesheng Wu, Elizabeth N Coviello, SM Flanagan Martin Greenwald, Xia Lee, Alex Romosan, P Schissel, Arie Shoshani, Josh Stillerman John Wright,
MPO: A System to Document and Analyze Distributed Workflows,
International Provenance and Annotation Workshop,
Pages: 166--170
2016,
doi: 10.1007/978-3-319-40593-3_14
W. Yoo, M. Koo, Y. Cao, A. Sim, P. Nugent, K. Wu,
PATHA: Performance Analysis Tool for HPC,
2015 IEEE 34th International Performance Computing and Conference (IPCCC),
Pages: 1--8
2015,
doi: 10.1109/PCCC.2015.7410313
Jung Heon Song, Marcos Lopez de Prado, Horst D, Kesheng Wu,
Understanding Natural Gas Futures Trading Through Data,
Available at SSRN 2657224,
2015,
Gili Rosenberg, Poya Haghnegahdar, Phil Goddard Peter Carr, Kesheng Wu, Marcos L\ opez de,
Solving the optimal trading trajectory problem using a annealer,
Proceedings of the 8th Workshop on High Performance Finance,
Pages: 7
2015,
Bin Dong, S. Byna, Kesheng Wu,
Parallel query evaluation as a Scientific Data,
Cluster Computing (CLUSTER), 2014 IEEE International on,
Pages: 194--202
2014,
doi: 10.1109/CLUSTER.2014.6968765
Hsuan-Te Chiu, Jerry Chou, Venkat Vishwanath, Byna, Kesheng Wu,
Simplifying Index File Structure to Improve I/O of Parallel Indexing,
The 20th IEEE International Conference on Parallel and Systems (ICPADS 2014),
2014,
Kesheng Wu, Wes Bethel, Ming Gu, David, Oliver R\ ubel,
Testing VPIN on Big Data,
Available at SSRN 2318259,
2013,
Bin Dong, S. Byna, Kesheng Wu,
Expediting scientific data analysis with of data,
Cluster Computing (CLUSTER), 2013 IEEE International on,
Pages: 1--8
2013,
doi: 10.1109/CLUSTER.2013.6702675
Jong Y. Choi, Kesheng Wu, Jacky C. Wu, Alex, Qing G. Liu, Matthew Wolf, CS Chang, Klasky,
ICEE: Wide-area In Transit Data Processing Framework Near Real-Time Scientific Applications,
PDAC workshop, SC13,
2013,
E. Wes Bethel, David Leinweber, Oliver Rübel Kesheng Wu,
Federal Market Information Technology in the Crash Era: Roles for Supercomputing,
The Journal of Trading,
Pages: 9--25
2012,
doi: 10.3905/jot.2012.7.2.009
Weikuan Yu, Kesheng Wu, Wei-Shinn Ku, Cong Xu Juan Gao,
BMF: Bitmapped Mass Fingerprinting for Fast Protein,
CLUSTER,
2011,
doi: 10.1109/CLUSTER.2011.11
C. G. R. Geddes, E Cormier-Michel, E. H. Esarey, C. B. Schroeder, J.-L. Vay, W. P. Leemans, D. L.. Bruhwiler, J. R. Cary, B. Cowan, M. Durant, P. Hamill, P. Messmer, P. Mullowney, C. Nieter, K. Paul, S. Shasharina, S. Veitzer, G. Weber, O. Rübel, D. Ushizima, Prabhat, E. W.Bethel, K. Wu,
Large Fields for Smaller Facility Sources,
SciDAC Review,
Pages: 13-21,
2009,
Ekow Otoo, Kesheng Wu,
Accelerating queries on very large datasets,
2009,
Meiyappan Nagappan, Kesheng Wu, Mladen A. Vouk,
Efficiently Extracting Operational Profiles from Logs Using Suffix Arrays,
ISSRE,
Pages: 41--50
2009,
doi: 10.1109/ISSRE.2009.23
Kamesh Madduri, Kesheng Wu,
Efficient joins with compressed bitmap indexes,
Proceedings of the 18th ACM conference on Information and knowledge management,
Pages: 1017--1026
2009,
Luke J. Gosink, Kesheng Wu, E. Wes Bethel, D. Owens, Kenneth I. Joy,
Bin-Hash Indexing: A Parallel Method For Fast Processing,
2008,
Oliver R\ ubel, Prabhat, Kesheng Wu, Hank, Jeremy Meredith, Cameron G. R. Geddes, Cormier-Michel, Sean Ahern, Gunther H., Peter Messmer, Hans Hagen, Bernd Hamann E. Wes Bethel,
Application of High-performance Visual Analysis to Laser Wakefield Particle Acceleration Data,
IEEE Visualization 2008,
2008,
Oliver R\ ubel, Prabhat, Kesheng Wu, Hank, Jeremy Meredith, Cameron G. R. Geddes, Cormier-Michel, Sean Ahern, Gunther H., Peter Messmer, Hans Hagen, Bernd Hamann E. Wes Bethel,
High Performance Multivariate Visual Data Exploration Extemely Large Data,
SuperComputing 2008 (SC08),
Pages: 51
2008,
Kesheng Wu, Kurt Stockinger, Arie Shoshani,
Performance of Multi-Level and Multi-Component Bitmap Indexes,
2007,
doi: 10.1145/1670243.1670245
Elizabeth O Neil, Patrick O Neil, Kesheng Wu,
Bitmap Index Design Choices and Their Performance,
IDEAS 2007,
Pages: 72--84
2007,
Luke Gosink, John Shalf, Kurt Stockinger, Kesheng Wu, Wes Bethel,
HDF5-FastQuery: Accelerating complex queries on HDF datasets using fast bitmap indices,
18th International Conference on Scientific and Statistical Database Management (SSDBM 06),
Pages: 149--158
2006,
E. Wes Bethel, Scott Campbell, Eli Dart, Kurt Stockinger, Kesheng Wu,
Accelerating Network Traffic Analysis Using Visualization,
Symposium on Visual Analytics Science and Technology Baltimore, Maryland, USA, October 31 - November 2006,
Pages: 115--122
2006,
E. Wes Bethel, Scott Campbell, Eli Dart, John Shalf, Kurt Stockinger, Kesheng Wu,
High Performance Visualization using Query-Driven and Analytics,
2006,
Kurt Stockinger, E. Wes Bethel, Scott Campbell, Eli Dart, Kesheng Wu,
Detecting distributed scans using high-performance visualization,
SC 06,
Pages: 82
2006,
Doron Rotem, Kurt Stockinger, Kesheng Wu,
Minimizing I/O Costs of Multi-Dimensional Queries Bitmap Indices,
SSDBM 2006, Vienna, Austria, July 2006,
2006,
Kurt Stockinger, John Shalf, Wes Bethel, Kesheng Wu,
DEX: Increasing the Capability of Scientific Data Analysis by Using Efficient Bitmap Indices to Accelerate Scientific Visualization,
SSDBM,
Pages: 35-44
2005,
Kurt Stockinger, Kesheng Wu, Scott Campbell, Lau, Mike Fisk, Eugene Gavrilov, Alex, Christopher E. Davis, Rick Olinger, Rob, Jim Prewett, Paul Weber, Thomas P., E. Wes Bethel, Steve Smith,
Network Traffic Analysis With Query Driven,
SC 2005,
2005,
Doron Rotem, Kurt Stockinger, Kesheng Wu,
Optimizing I/O Costs of Multi-dimensional Queries Bitmap Indices.,
DEXA,
Pages: 220--229
2005,
K. Wu, A. Shoshani, E. J. Otoo,
Word aligned bitmap compression method, data and apparatus,
US Patent 6,831,575,
2004,
Kurt Stockinger, Kesheng Wu, Arie Shoshani,
Evaluation Strategies for Bitmap Indices with,
International Conference on Database and Expert Applications (DEXA 2004), Zaragoza, Spain,
2004,
Kesheng Wu, Ekow Otoo, Arie Shoshani,
Compressing Bitmap Indexes for Faster Search,
Proceedings of SSDBM 02,
Pages: 99--108
2002,
Kurt Stockinger, Kesheng Wu, Arie Shoshani,
Strategies for processing ad hoc queries on large data,
Proceedings of DOLAP 02,
Pages: 72--79
2002,
Kesheng Wu, Ekow J Otoo, Arie Shoshani,
A performance comparison of bitmap indexes,
Proceedings of the tenth international conference on Information and knowledge management,
Pages: 559--561
2001,
Kesheng Wu, Horst Simon,
TRLAN user guide,
1999,
Kesheng Wu, Yousef Saad, Andreas Stathopoulos,
Inexact Newton Preconditioning Techniques for Problems,
Electronic Transactions on Numerical Analysis,
Pages: 202--214
1998,
Kesheng Wu, Horst D. Simon,
Thick-restart Lanczos method for symmetric problems,
Lecture Notes in Computer Science,
Pages: 43--55
1998,
Kesheng Wu,
Stability of midpoint methods on second order ODEs,
1992,