Scientific Data Management Research
Suren Byna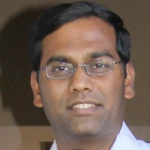 Journal Articles
S. Kim, A. Sim, K. Wu, S. Byna, Y. Son,
"Design and Implementation of Dynamic I/O Control Scheme for Large Scale Distributed File Systems",
Cluster Computing,
2022,
doi: 10.1007/s10586-022-03640-0
Qiao Kang, Scot Breitenfeld, Kaiyuan Hou, Wei-keng Liao, Robert Ross, and Suren Byna,,
"Optimizing Performance of Parallel I/O Accesses to Non-contiguous Blocks in Multiple Array Variables",
IEEE BigData 2021 conference,
December 19, 2021,
Suren Byna, M. Scot Breitenfeld, Bin Dong, Quincey Koziol, Elena Pourmal, Dana Robinson, Jerome Soumagne, Houjun Tang, Venkatram Vishwanath, and Richard Warren,
"ExaHDF5: Delivering Efficient Parallel I/O on Exascale Computing Systems",
Journal of Computer Science and Technology 2020, 35(1): 145-160,
February 2, 2020,
doi: 10.1007/s11390-020-9822-9
Beytullah Yildiz, Kesheng Wu, Suren Byna, Arie Shoshani,

"Parallel membership queries on very large scientific data sets using bitmap indexes",

Concurrency and Computation: Practice and Experience,

January 1, 2019,

31

:

e5157,
Many scientific applications produce very large amounts of data as advances in hardware fuel computing and experimental facilities. Managing and analyzing massive quantities of scientific data is challenging as data are often stored in specific formatted files, such as HDF5 and NetCDF, which do not offer appropriate search capabilities. In this research, we investigated a special class of search capability, called membership query, to identify whether queried elements of a set are members of an attribute. Attributes that naturally have classification values appear frequently in scientific domains such as category and object type as well as in daily life such as zip code and occupation. Because classification attribute values are discrete and require random data access, performing a membership query on a large scientific data set creates challenges. We applied bitmap indexing and parallelization to membership queries to overcome these challenges. Bitmap indexing provides high performance not only for low cardinality attributes but also for high cardinality attributes, such as floating‐point variables, electric charge, or momentum in a particle physics data set, due to compression algorithms such as Word‐Aligned Hybrid. We conducted experiments, in a highly parallelized environment, on data obtained from a particle accelerator model and a synthetic data set.
Conference Papers
Presentation/Talks
D. Bard, C. Snavely, L. Gerhardt, J. Lee, B. Totzke, K. Antypas, S. Byna, R. Cheema, S. Cholia, M. Day, B. Enders, A. Gaur, A. Greiner, T. Groves, M. Kiran, Q. Koziol, K. Rowland, C. Samuel, A. Selvarajan, A. Sim, D. Skinner, R. Thomas, G. Torok,
The Superfacility project: automated pipelines for experiments and HPC,
International Conference for High Performance Computing, Networking, Storage, and Analysis (SC20), State of the Practice (SOP),
2020,
Suren Byna, Quincey Koziol, Venkatram Vishwanath, Jerome Soumagne, Houjun Tang, Kimmy Mu, Richard Warren, François Tessier, Bin Dong, Teng Wang, and Jialin Liu,
Proactive Data Containers (PDC): An object-centric data store for large-scale computing systems,
AGU Fall Meeting,
December 13, 2018,
Fahim Chowdhury, Jialin Liu, Quincey Koziol, Thorsten Kurth, Steven Farrell, Suren Byna, Prabhat, Weikuan Yu,,
Initial Characterization of I/O in Large-Scale Deep Learning Applications,
3rd Joint International Workshop on Parallel Data Storage and Data Intensive Scalable Computing Systems (PDSW-DISCS),
November 13, 2018,
Reports
D. Bard, C. Snavely, L. Gerhardt, J. Lee, B. Totzke, K. Antypas, W. Arndt, J. Blaschke, S. Byna, R. Cheema, S. Cholia, M. Day, B. Enders, A. Gaur, A. Greiner, T. Groves, M. Kiran, Q. Koziol, T. Lehman, K. Rowland, C. Samuel, A. Selvarajan, A. Sim, D. Skinner, L. Stephey, R. Thomas, G. Torok,
"LBNL Superfacility Project Report",
Lawrence Berkeley National Laboratory,
2022,
doi: 10.48550/arXiv.2206.11992
Posters
M. Bryson, S. Byna (Advisor), A. Sim (Advisor), K. Wu (Advisor),
"The Search for Missing Parallel IO Performance on the Cori Supercomputer",
International Conference for High Performance Computing, Networking, Storage and Analysis (SC'16), ACM Student Research Competition (SRC),
2016,
Harinarayan Krishnan, Burlen Loring, Suren Byna, Michael F. Wehner, Travis A. O'Brien, Prabhat, Chris Paciorek, and Daithi Stone,
"Enabling End-to-End Climate Science Workflows in High Performance Computing Environments",
The AMS (American Meteorological Society) 96th Annual Meeting,
January 6, 2016,
Hari Krishnan, Suren Byna, Michael Wehner, Junmin Gu, Travis O'Brien, Burlen Loring, Daithi Stone, William Collins, Prabhat, Yunjie Liu, Jeffrey Johnson, and Christopher Paciorek,
"Enabling Efficient Climate Science Workflows in High Performance Computing Environments",
AGU Fall Meeting, 2015,
December 13, 2015,
Xiaocheng (Chris) Zou, Suren Byna, Hans Johansen, Daniel Martin, Nagiza F. Samatova, Arie Shoshani, John Wu,
"Six-fold Speedup of Ice Calving Detection Achieved by AMR-aware Parallel Connected Component Labeling",
SciDAC PI Meeting, July 2015,
2015,
M Prabhat, S Byna, C Paciorek, G Weber, K Wu, T Yopes, MF Wehner, G Ostrouchov, D Pugmire, R Strelitz, others,
"Pattern Detection and Extreme Value Analysis on Large Climate Data",
AGUFM,
Pages: IN41C--03
January 2011,
Others
Kesheng Wu, Surendra Byna, Bin Dong, others,
VPIC IO utilities,
2018,
Bin Dong, S. Byna, Kesheng Wu,
Parallel query evaluation as a Scientific Data,
Cluster Computing (CLUSTER), 2014 IEEE International on,
Pages: 194--202
2014,
doi: 10.1109/CLUSTER.2014.6968765
Hsuan-Te Chiu, Jerry Chou, Venkat Vishwanath, Byna, Kesheng Wu,
Simplifying Index File Structure to Improve I/O of Parallel Indexing,
The 20th IEEE International Conference on Parallel and Systems (ICPADS 2014),
2014,
Bin Dong, S. Byna, Kesheng Wu,
Expediting scientific data analysis with of data,
Cluster Computing (CLUSTER), 2013 IEEE International on,
Pages: 1--8
2013,
doi: 10.1109/CLUSTER.2013.6702675
EW Bethel, S. Byna, J. Chou, E., CGR Geddes, M. Howison, F. Li J. Q. Prabhat, O. R\ ubel, RD Ryne and,
Big Data Analysis and Visualization: What Do LINACS Tropical Storms Have In Common?,
11th International Computational Accelerator Physics ICAP 2012,
2012,