Computational Cosmology Center
Sarafina Nance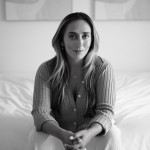 Sarafina El-Badry Nance is a graduate student in astrophysics at UC Berkeley and a student of Dr. Peter Nugent at Lawrence Berkeley National Lab. She earned dual bachelors in science degrees in physics and astronomy from the University of Texas at Austin in 2016.
Her research interests include computational cosmology, supernovae, and the expanding universe. In the past, she was especially interested in using simulations to determine when the red supergiant Betelgeuse might explode as a supernova. Currently, she works on using Type IIP supernovae to measure the Hubble constant using the Zwicky Transient Factory and Palomar Transient Factory surveys.
Sarafina is the author of "Starstruck: A Memoir of Astrophysics and Finding Light in the Dark". She has been awarded fellowships by the National Science Foundation and her work has been featured by the BBC, Discovery Channel, National Geographic, NPR, and more. Sarafina is one of Forbes' 30 Inspirational Women, and was on Forbes' list of "30 Under 30" and Arab America Foundation's "40 Under 40".