Computer Architecture Group
Neil Thompson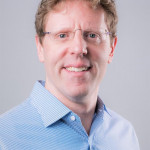 Innovation Scholar
Computer Science and Artificial Intelligence Lab, Initiative on the Digital Economy
MIT
32 Vassar Street, Office G766
Cambridge
,
MA
02139
us
Biographical Sketch
I am an Innovation Scholar at MIT's Computer Science and Artificial Intelligence Lab and the Initiative on the Digital Economy.
I am also an Associate Member of the Broad Institute. Previously, I was an Assistant Professor of Innovation and Strategy at the MIT Sloan School of Management, where I co-directed the Experimental Innovation Lab (X-Lab), and a Visiting Professor at the Laboratory for Innovation Science at Harvard. I have advised businesses and government on the future of Moore's Law and have been on National Academies panels on transformational technologies and scientific reliability.
I did my PhD in Business and Public Policy at Berkeley, where I also did Masters degrees in Computer Science and Statistics. I have a masters in Economics from the London School of Economics, and undergraduate degrees in Physics and International Development. Prior to academia, I worked at organizations such as Lawrence Livermore National Laboratories, Bain and Company, The United Nations, the World Bank, and the Canadian Parliament.
Current Projects