Applied Computing for Scientific Discovery
Eileen Dawson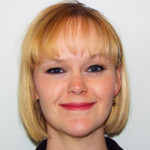 Eileen Dawson, Ph.D., is the Associate Director of Operations for the Quantum Systems Accelerator where she handles the day-to-day activities and operations of the program.
Prior to joining LBL, Eileen had been the Operations Director for The Center for Materials for Water and Energy Systems, an Energy Frontier Research Center (EFRC). Prior to this she had served as a Technology Licensing Specialist for Physical Sciences in the Office of Technology Commercialization at UT Austin. In this role, Eileen was responsible for working with faculty members to evaluate the commercial potential of their inventions, market technologies to prospective licensees, negotiate IP licenses, and provided support to faculty members in startup formation.
Dr. Dawson brings more than 11 years of academic research experience focusing on biomedical engineering technologies as well as 3 years of industrial experience. Prior to returning to UT Austin, she was a product development engineer at Celling Biosciences. At Celling Biosciences Dr. Dawson worked on the design and evaluation of new technologies with a strategic focus on bringing products to market. Eileen holds a B.S. in biomedical engineering from Rutgers University and a Ph.D. in biomedical engineering from The University of Texas at Austin.