Scientific Data Management Research
Wucherl (William) Yoo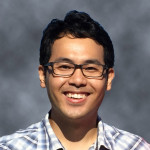 Previous member
Scientific Data Management Group
Position
Research Scientist, Nov 2013 - current.
Education 
Ph.D. in Computer Science, University of Illinois at Urbana-Champaign, USA, Aug 2012.
B.S. in Computer Science and Engineering, Seoul National University, Republic of Korea, June 2006.  
Narrative
Dr. Yoo is a research scientist of the Scientific Data Management Research Group at Lawrence Berkeley National Laboratory. His research interests are high-performance data systems, machine learning mechanisms for large-scale data analysis, and automated performance optimization. He has researched and developed a methodology to infer and predict available bandwidth at edge-to-edge paths from ESNet 100 Gbps network. He has researched and implemented an automated mechanism that can identify performance outliers and anomalies in scientific clusters. He has researched and implemented online failure prediction of job task failures in scientific clusters. He investigated and adapted machine learning mechanisms to fingerprint and identify the patterns of resource bottleneck in the parallel applications and systems. He evaluated the applicability of identified bottlenecks from the automated system against real-world applications and showed their performance improvement. 
Conference Papers
Jonathan Wang, Wucherl Yoo, Alex Sim, Peter Nugent, Kesheng Wu,
"Parallel variable selection for effective performance prediction",
2017 17th IEEE/ACM International Symposium on Cluster, Cloud and Grid Computing (CCGRID),
2017,
208--217,
Wucherl Yoo, Alex Sim, Kesheng Wu,
"Machine learning based job status prediction in scientific clusters",
2016 SAI Computing Conference (SAI),
2016,
44--53,
Wucherl Yoo, Michelle Koo, Yi Cao, Alex Sim, Peter Nugent, Kesheng Wu,
"Patha: Performance analysis tool for hpc applications",
2015 IEEE 34th International Performance Computing and Communications Conference (IPCCC),
2015,
1--8,
Book Chapters
Wucherl Yoo, Michelle Koo, Yi Cao, Alex Sim, Peter Nugent, Kesheng Wu,

"Performance Analysis Tool for HPC and Big Data Applications on Scientific Clusters",

Conquering Big Data with High Performance Computing,

(

Springer, Cham:

2016

)

Pages: 139--161
Posters
M. Bae, W. Yoo (Advisor), A. Sim (Advisor), K. Wu (Advisor),
"Discovering Energy Resource Usage Patterns on Scientific Clusters",
International Conference for High Performance Computing, Networking, Storage and Analysis (SC'16), ACM Student Research Competition (SRC), Third place winner, 2016,
2016,
Jonathan Wang, Wucherl Yoo, Alex Sim, K John Wu,
"Analysis of Variable Selection Methods on Scientific Cluster Measurement Data",
2016,
M. Koo, W. Yoo (advisor), A. Sim (advisor),
"I/O Performance Analysis Framework on Measurement Data from Scientific Clusters",
International Conference for High Performance Computing, Networking, Storage and Analysis (SC'15), ACM Student Research Competition (SRC), 2015,
2015,
Others
W. Yoo, M. Koo, Y. Cao, A. Sim, P. Nugent, K. Wu,
PATHA: Performance Analysis Tool for HPC,
2015 IEEE 34th International Performance Computing and Conference (IPCCC),
Pages: 1--8
2015,
doi: 10.1109/PCCC.2015.7410313