Computer Languages & Systems Software
Damian Rouson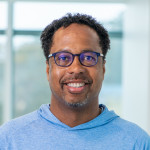 Group Lead
Computer Languages and Systems Software Group
Lawrence Berkeley National Laboratory
Pacific Time
Berkeley
,
California
Damian Rouson is the Group Lead for the Computer Languages and Systems Software (CLaSS) Group at Berkeley Lab. He is a mechanical engineer with experience in simulating turbulent flows in multiphase, quantum, and magnetohydrodynamic media. He leads the development of the OpenCoarrays parallel runtime library and the Morfeus partial differential equation solver framework. His work at Berkeley Lab involves researching ways to accelerate predictions of climate change's regional impacts, teaching UPC++, and contributing to the LLVM flang Fortran compiler.
He co-authored the textbook Scientific Software Design: The Object-Oriented Way (Cambridge University Press, 2011) and has taught related university courses and tutorials on Fortran 2018 and agile software development. He is an alternate member of the Fortran standards committee. He has held academic staff and faculty positions at the City University of New York, the University of Maryland, the University of Cyprus, the University of Bergen, and Stanford University. He has held technical staff and leadership positions at the U.S. Naval Research Laboratory and Sandia National Laboratories. He received a 2003-'04 NASA Summer Faculty Fellowship and a 2020-'21 Department of Energy Better Scientific Software Fellowship. He has been a (co-)principal investigator on research grants and research software engineering contracts funded by the National Institute of Standards and Technology, the National Science Foundation, the Office of Naval Research, the U.S. Nuclear Regulatory Commission and the National Aeronautics and Space Administration.
He founded Archaeologic Inc. and Sourcery Institute. He holds a B.S. from Howard University and a M.S. and Ph.D. from Stanford University, all in mechanical engineering. He is also a licensed Professional Engineer (P.E.) in the State of California.
Publication Lists:
---
Recent Publications
Below is a selection of publications recently authored by Dr. Rouson. Please consult the CV linked above for a more complete historical record.
Journal Articles
William F. Godoy, Ritu Arora, Keith Beattie, David E. Bernholdt, Sarah E. Bratt, Daniel S. Katz, Ignacio Laguna, Amiya K. Maji, Addi Malviya-Thakur, Rafael M. Mudafort, Nitin Sukhija, Damian Rouson, Cindy Rubio-Gonzalez, Karan Vahi,

"Giving Research Software Engineers a Larger Stage Through the Better Scientific Software Fellowship",

Computing in Science & Engineering,

October 2022,

24 (5)

:

6-13,

doi: 10.1109/MCSE.2023.3253847
The Better Scientific Software Fellowship (BSSwF) was launched in 2018 to foster and promote practices, processes, and tools to improve developer productivity and software sustainability of scientific codes. The BSSwF's vision is to grow the community with practitioners, leaders, mentors, and consultants to increase the visibility of scientific software. Over the last five years, many fellowship recipients and honorable mentions have identified as research software engineers (RSEs). Case studies from several of the program's participants illustrate the diverse ways the BSSwF has benefited both the RSE and scientific communities. In an environment where the contributions of RSEs are too often undervalued, we believe that programs such as the BSSwF can help recognize and encourage community members to step outside of their regular commitments and expand on their work, collaborations, and ideas for a larger audience.
Conference Papers
Most parallel scientific programs contain compiler directives (pragmas) such as those from OpenMP, explicit calls to runtime library procedures such as those implementing the Message Passing Interface (MPI), or compiler-specific language extensions such as those provided by CUDA. By contrast, the recent Fortran standards empower developers to express parallel algorithms without directly referencing lower-level parallel programming models. Fortran's parallel features place the language within the Partitioned Global Address Space (PGAS) class of programming models. When writing programs that exploit data-parallelism, application developers often find it straightforward to develop custom parallel algorithms. Problems involving complex, heterogeneous, staged calculations, however, pose much greater challenges. Such applications require careful coordination of tasks in a manner that respects dependencies prescribed by a directed acyclic graph. When rolling one's own solution proves difficult, extending a customizable framework becomes attractive. The paper presents the design, implementation, and use of the Framework for Extensible Asynchronous Task Scheduling (FEATS), which we believe to be the first task-scheduling tool written in modern Fortran. We describe the benefits and compromises associated with choosing Fortran as the implementation language, and we propose ways in which future Fortran standards can best support the use case in this paper.
This paper provides an introduction to the CoArray Fortran Framework of Efficient Interfaces to Network Environments (Caffeine), a parallel runtime library built atop the GASNet-EX exascale networking library. Caffeine leverages several non-parallel Fortran features to write type- and rank-agnostic interfaces and corresponding procedure definitions that support parallel Fortran 2018 features, including communication, collective operations, and related services. One major goal is to develop a runtime library that can eventually be considered for adoption by LLVM Flang, enabling that compiler to support the parallel features of Fortran. The paper describes the motivations behind Caffeine's design and implementation decisions, details the current state of Caffeine's development, and previews future work. We explain how the design and implementation offer benefits related to software sustainability by lowering the barrier to user contributions, reducing complexity through the use of Fortran 2018 C-interoperability features, and high performance through the use of a lightweight communication substrate.
Presentation/Talks
Web Articles
GASNet Celebrates 20th Anniversary

For 20 years, Berkeley Lab's GASNet has been fueling developers' ability to tap the power of massively parallel supercomputers more effectively. The middleware was recently upgraded to support exascale scientific applications.
Posters
Paul H. Hargrove, Dan Bonachea, Johnny Corbino, Amir Kamil, Colin A. MacLean, Damian Rouson, Daniel Waters,
"UPC++ and GASNet: PGAS Support for Exascale Apps and Runtimes (ECP'23)",
Poster at Exascale Computing Project (ECP) Annual Meeting 2023,
January 2023,
The Pagoda project is developing a programming system to support HPC application development using the Partitioned Global Address Space (PGAS) model. The first component is GASNet-EX, a portable, high-performance, global-address-space communication library. The second component is UPC++, a C++ template library. Together, these libraries enable agile, lightweight communication such as arises in irregular applications, libraries and frameworks running on exascale systems.
GASNet-EX is a portable, high-performance communications middleware library which leverages hardware support to implement Remote Memory Access (RMA) and Active Message communication primitives. GASNet-EX supports a broad ecosystem of alternative HPC programming models, including UPC++, Legion, Chapel and multiple implementations of UPC and Fortran Coarrays. GASNet-EX is implemented directly over the native APIs for networks of interest in HPC. The tight semantic match of GASNet-EX APIs to the client requirements and hardware capabilities often yields better performance than competing libraries.
UPC++ provides high-level productivity abstractions appropriate for Partitioned Global Address Space (PGAS) programming such as: remote memory access (RMA), remote procedure call (RPC), support for accelerators (e.g. GPUs), and mechanisms for aggressive asynchrony to hide communication costs. UPC++ implements communication using GASNet-EX, delivering high performance and portability from laptops to exascale supercomputers. HPC application software using UPC++ includes: MetaHipMer2 metagenome assembler, SIMCoV viral propagation simulation, NWChemEx TAMM, and graph computation kernels from ExaGraph.
Katherine Rasmussen, Damian Rouson, Naje George, Dan Bonachea, Hussain Kadhem, Brian Friesen,
"Agile Acceleration of LLVM Flang Support for Fortran 2018 Parallel Programming",
Research Poster at the International Conference for High Performance Computing, Networking, Storage, and Analysis (SC22),
November 2022,
doi: 10.25344/S4CP4S
The LLVM Flang compiler ("Flang") is currently Fortran 95 compliant, and the frontend can parse Fortran 2018. However, Flang does not have a comprehensive 2018 test suite and does not fully implement the static semantics of the 2018 standard. We are investigating whether agile software development techniques, such as pair programming and test-driven development (TDD), can help Flang to rapidly progress to Fortran 2018 compliance. Because of the paramount importance of parallelism in high-performance computing, we are focusing on Fortran's parallel features, commonly denoted "Coarray Fortran." We are developing what we believe are the first exhaustive, open-source tests for the static semantics of Fortran 2018 parallel features, and contributing them to the LLVM project. A related effort involves writing runtime tests for parallel 2018 features and supporting those tests by developing a new parallel runtime library: the CoArray Fortran Framework of Efficient Interfaces to Network Environments (Caffeine).
Paul H. Hargrove, Dan Bonachea, Amir Kamil, Colin A. MacLean, Damian Rouson, Daniel Waters,
"UPC++ and GASNet: PGAS Support for Exascale Apps and Runtimes (ECP'22)",
Poster at Exascale Computing Project (ECP) Annual Meeting 2022,
May 5, 2022,
We present UPC++ and GASNet-EX, distributed libraries which together enable one-sided, lightweight communication such as arises in irregular applications, libraries and frameworks running on exascale systems.
UPC++ is a C++ PGAS library, featuring APIs for Remote Procedure Call (RPC) and for Remote Memory Access (RMA) to host and GPU memories.  The combination of these two features yields performant, scalable solutions to problems of interest within ECP.
GASNet-EX is PGAS communication middleware, providing the foundation for UPC++ and Legion, plus numerous non-ECP clients.  GASNet-EX RMA interfaces match or exceed the performance of MPI-RMA across a variety of pre-exascale systems.