Performance and Algorithms Research
David Tench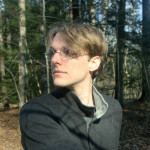 David Tench is the 2023 Grace Hopper postdoctoral fellow at Lawrence Berkeley National Laboratory, and is in the Performance and Algorithms group of the Computer Science Department.
Before that, he was a CRA Computing Innovation Postdoctoral Fellow at Rutgers University. He received his Ph.D. from UMass Amherst in 2020.

David focuses on designing space-efficient, memory-hierarchy-aware algorithms and build systems to address massive-scale problems in areas like bioinformatics, databases, network measurement, and machine learning. He is particularly interested in designing and implementing practical graph streaming and sketching algorithms.
For more information see his personal webpage.