Machine Learning and Analytics
Ryan Ly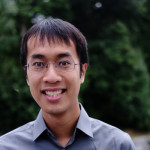 Computer Systems Engineer
1 Cyclotron Road
Mail Stop 59R4104
Berkeley
,
CA
94720
Dr. Ryan Ly is a scientific data engineer in the Machine Learning and Analytics group at Lawrence Berkeley National Laboratory. He works on developing and maintaining Neurodata Without Borders (NWB), an award-winning, community-supported data standard for neurophysiology. He also works on disseminating NWB to the broader neuroscientific community, integrating NWB with software tools for data processing, analysis, and management, and advancing data standards in other scientific domains.
Dr. Ly received his Ph.D. in neuroscience from Princeton University, working with Drs. Sabine Kastner and Mark Pinsk, studying the role of the pulvinar nucleus of the thalamus in selective visual attention. Previously, he received a B.A. in neuroscience and M.S.E. in computer science from Johns Hopkins University. While at JHU, he led the development of Panamath, a customizable software package for scientists and educators to test numerical acuity in the lab and classroom.
Dr. Ly's scientific interests include neuroinformatics, reproducibility in science, vision, memory, and how brain networks communicate information. He is especially interested in creating software tools, algorithms, and infrastructure to make neuroscience research more efficient, open, and reproducible.