Machine Learning and Analytics
Wes Bethel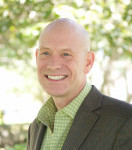 In the pursuit of cultivating technologies that can have a positive impact on science and society, Bethel is an innovator, a visionary, an entrepreneur, a mentor, a data and computer scientist, a technologist, and a leader. His technical background in computer and data science spans several fields, which lie at the nexus of computing and data: high performance computing, scientific/information visualization, graphics, scientific data/image analysis, and machine learning. Over the course of his 30+ years in the field, he has been instrumental in advancing the field of high performance scientific visualization through the R&D of new methods and software tools, and applying them with success to many fields of science. He is passionate about enabling scientific knowledge discovery through the convergence of data and computing, a pursuit that requires ongoing evolution and adaptation to a changing technological and scientific landscape.
At Berkeley Lab, he built a research group from three persons and no research funding into a vibrant program consisting of over 10 full-time staff, multiple student assistants and post-doctoral researchers, and multiple joint faculty appointments. He has mentored/supervised over 60 scientists, engineers, and students. The team produces an average of 30-35 publications per year, and has a diverse funding portfolio in the range $5-6M/yr, and has earned an international reputation for high quality work in scientific visualization, data analysis, computer vision, machine learning, and data science.  He conceived and implemented a large, multi-institutional project that was DOE's largest ever open-science, scientific visualization program, the SciDAC Visualization and Analytics Center for Enabling Technology (VACET). That program successfully made production-quality, petascale-capable visualization a reality for the DOE computational science community. He has worked closely with program management in the Energy Department's Office of Advanced Scientific Computing Research, where he architected, with input from the community, the visualization and analytics research agenda for the Exascale Computing Plan (now the Exascale Computing Project), and is presently an architect for a data roadmap that focuses on DOE experimental and observational science programs. 
He is an ACM Distinguished Scientist, a Senior Fellow at the Berkeley Institute for Data Science (UC Berkeley), and an Adjunct Associate Professor of Computer Science at Old Dominion University. He is a member of ACM (SIGGRAPH, SIGHPC) and an associate member of IEEE.
His Ph.D in Computer Science is from UC Davis, and his M.S. in Computer Science and B.S. in Information Systems are from the University of Tulsa. 
E. Wes Bethel (Group Leader 2001–present)
Journal Articles
Conference Papers
Books
E. Wes Bethel, Hank Childs, Charles Hansen (editors),

High Performance Visualization---Enabling Extreme-Scale Scientific Insight,

Chapman & Hall, CRC Computational Science,

(

CRC Press/Francis--Taylor Group:

October 2012

)
Book Chapters
Hank Childs, Eric Brugger, Brad Whitlock, Jeremy Meredith, Sean Ahern, David Pugmire, Kathleen Biagas, Mark Miller, Cyrus Harrison, Gunther H. Weber, Hari Krishnan, Thomas Fogal, Allen Sanderson, Christoph Garth, E. Wes Bethel, David Camp, Oliver Rubel, Marc Durant, Jean M. Favre, Paul Navratil,

"VisIt: An End-User Tool For Visualizing and Analyzing Very Large Data",

High Performance Visualization---Enabling Extreme-Scale Scientific Insight,

(

October 2012

)

Pages: 357--372
E. Wes Bethel, David Camp, Hank Childs, Christoph Garth, Mark Howison, Kenneth I. Joy, David Pugmire,

"Hybrid Parallelism",

High Performance Visualization---Enabling Extreme-Scale Scientific Insight,

(

October 2012

)

Pages: 261--290
Hank Childs, David Pugmire, Sean Ahern, Brad Whitlock, Mark Howison, Prabhat, Gunther Weber, E. Wes Bethel,

"Visualization at Extreme Scale Concurrency",

High Performance Visualization---Enabling Extreme-Scale Scientific Insight,

(

October 2012

)

Pages: 291--306
O. Rübel, S.V.E. Keränen, M.D. Biggin, D.W. Knowles, G.H. Weber, H. Hagen, B. Hamann, and E.W. Bethel,

"Linking Advanced Visualization and MATLAB for the Analysis of 3D Gene Expression Data",

Mathematics and Visualization, Visualization in Medicine and Life Sciences II, Progress and New Challenges,

edited by L. Linsen and B. Hamann and H. Hagen and H.-C. Hege,

(

Springer Verlag:

2012

)

Pages: 267-285,

LBNL 4891E,
Daniela Ushizima, Cameron Geddes, Estelle Cormier-Michel, E. Wes Bethel, Janet Jacobsen, Prabhat, Oliver Rubel, Gunther Weber, Bernard Hamann, Peter Messmer, Hans Hagen,

"Automated detection and analysis of particle beams in laser-plasma accelerator simulations",

Machine Learning,

edited by Yagang Zhang,

(

In-Teh:

February 2010

)

Pages: 367-389,

LBNL 3845E,
E. Wes Bethel, Hank Childs, Ajith Mascarenhas, Valerio Pascucci, and Prabhat,

"Scientific Data Management Challenges in High Performance Visual Data Analysis",

Scientific Data Management: Challenges, Existing Technology, and Deployment,

edited by Arie Shoshani and Doron Rotem,

(

Chapman & Hall CRC Press:

December 2009

)

LBNL 1449E,
O. Rübel, G. H. Weber, M-Y Huang, E. W. Bethel, S. V. E. Keränen, C. C. Fowlkes, C. L. Luengo Hendriks, A. H. DePace, L. Simirenko, M. B. Eisen, M. D. Biggin, H. Hagen, J. Malik, D. W. Knowles and B. Hamann,

"PointCloudXplore 2: Visual Exploration of 3D Gene Expression",

Visualization of Large and Unstructured Data Sets,

edited by C. Garth, H. Hagen, M. Hering-Bertram,

(

Gesellschaft fuer Informatik (GI):

2008

)

LBNL 249E,
Reports
E. Wes Bethel, David Camp, Hank Childs, Mark Howison, Hari Krishnan, Burlen Loring, Joerg Meyer, Prabhat, Oliver Ruebel, Daniela Ushizima, Gunther Weber,
"Towards Exascale: High Performance Visualization and Analytics – Project Status Report. Technical Report",
DOE Exascale Research Conference,
April 2012,
E. Wes Bethel,
"Exploration of Optimization Options for Increasing Performance of a GPU Implementation of a Three-dimensional Bilateral Filter",
2012,
LBNL 5406E,
E. Wes Bethel,
"Using wesBench to Study the Rendering Performance of Graphics Processing Units",
2010,
LBNL 3025E,
E. Wes Bethel,
"High Performance, Three-Dimensional Bilateral Filtering",
2009,
LBNL 1601E,
Luke J Gosink,
"Bin-hash indexing: A parallel method for fast query processing",
2008,
LBNL 729E,
K. Wu, K. Stockinger, A. Shoshani, Wes,
"FastBit--Helps Finding the Proverbial Needle in a",
2006,
LBNL LBNL-PUB/963,
Horst D. Simon, William T.C. Kramer, David H. Bailey, Michael J. Banda, E. Wes Bethel, Jonathan T. Carter, James M. Craw, William J. Fortney, John A. Hules, Nancy L. Meyer, Juan C. Meza, Esmond G. Ng, Lynn E. Rippe, William C. Saphir, Francesca Verdier, Howard A. Walter, Katherine A. Yelick,
"Science-Driven Computing: NERSC's Plan for 2006-2010",
2005,
Posters
Andrew C. Bauer, Kenneth E. Jansen, E. Wes Bethel, Utkarsh Ayachit, Michel Rasquin, Benjamin Matthews, Steve Jordan,
"In Situ Analysis and Visualization at Scale with PHASTA and ParaView Catalyst on Mira and Theta",
SC16 Scientific Visualization Showcase,
2016,
Hoa Nguyen, D\ aith\ i Stone, E. Wes Bethel,
"Statistical Projections for Multi-dimensional Visual Data Exploration",
6th IEEE Symposium on Large Data Analysis and Visualization,
2016,
Oliver Rübel, Cameron, G. R. Geddes, Min Chen, Estelle Cormier-Michel, and E. Wes Bethel,
"Query-driven Analysis of Plasma-based Particel Acceleration Data",
Poster Abstracts of IEEE VisWeek,
October 2012,
Ushizima, D.M., Weber, G., Morozov, D., Bethel, W., Sethian, J.A.,
"Algorithms for Microstructure Description applied to Microtomography",
Carbon Cycle 2.0 Symposium,
February 10, 2012,
M Prabhat, S Byna, C Paciorek, G Weber, K Wu, T Yopes, MF Wehner, G Ostrouchov, D Pugmire, R Strelitz, others,
"Pattern Detection and Extreme Value Analysis on Large Climate Data",
AGUFM,
Pages: IN41C--03
January 2011,
O. Rübel, Prabhat, K. Wu, H. Childs, J. Meredith, C.G.R. Geddes, E. Cormier-Michel, S. Ahern, G.H. Weber, P. Messmer, H. Hagen, B. Hamann and E.W. Bethel,
"Application of High-performance Visual Analysis Methods to Laser Wakefield Particle Acceleration Data",
IEEE Visualization 2008,
October 2008,
Others
E. Wes Bethel,
In Situ Processing Overview and Relevance to the HPC Community,
SIAM Conference on Computational Science and Engineering, MS74: In Situ Methods and Infrastructures: Faster Insight Through Smarter Computing,
2017,
E Bethel,
zorder-lib: Library API for Z-Order Memory Layout:,
2017,
EW Bethel,
Towards a data-centric research and development roadmap for large-scale science user facilities,
Proceedings - 13th IEEE International Conference on eScience, eScience 2017,
Pages: 462--464
2017,
doi: 10.1109/eScience.2017.72
moderator E. Wes Bethel (organizer, Hank Childs, Ken Moreland, Dave Pugmire, Matt Larsen, Matthieu Dorier,
In Situ Efforts and Challenges in Large Data Analysis and Visualization,
IEEE Symposium on Large Data Analysis and Visualization (LDAV),
2016,
Kesheng Wu, Wes Bethel, Ming Gu, David, Oliver R\ ubel,
Testing VPIN on Big Data,
Available at SSRN 2318259,
2013,
E Wes Bethel, Prabhat Prabhat, Suren Byna, R\ ubel, K John Wu, Michael Wehner,
Why high performance visual data analytics is both and difficult,
IS\&T/SPIE Electronic Imaging,
Pages: 86540B-865
2013,
doi: 10.1117/12.2010980
DN Williams, T Bremer, C Doutriaux, J Patchett, S Williams, G Shipman, R Miller, DR Pugmire, B Smith, C Steed, EW Bethel, H Childs, H Krishnan, P Prabhat, M Wehner, CT Silva, E Santos, D Koop, T Ellqvist, J Poco, B Geveci, A Chaudhary, A Bauer, A Pletzer, D Kindig, GL Potter, TP Maxwell,
Ultrascale visualization of climate data,
Computer,
Pages: 68--76
2013,
doi: 10.1109/MC.2013.119
EW Bethel, S. Byna, J. Chou, E., CGR Geddes, M. Howison, F. Li J. Q. Prabhat, O. R\ ubel, RD Ryne and,
Big Data Analysis and Visualization: What Do LINACS Tropical Storms Have In Common?,
11th International Computational Accelerator Physics ICAP 2012,
2012,
E. Wes Bethel, David Leinweber, Oliver Rübel Kesheng Wu,
Federal Market Information Technology in the Crash Era: Roles for Supercomputing,
The Journal of Trading,
Pages: 9--25
2012,
doi: 10.3905/jot.2012.7.2.009
Surendra Byna, Jerry Chou, Oliver R\ ubel, , Homa Karimabadi, William S. Daughton, Roytershteyn, E. Wes Bethel, Mark Howison Ke-Jou Hsu, Kuan-Wu Lin, Arie Shoshani, Uselton, Kesheng Wu,
Parallel I/O, Analysis, and Visualization of a Particle Simulation,
Proceedings of SuperComputing 2012,
2012,
J Meyer, EW Bethel, JL Horsman, SS Hubbard, H Krishnan, A Romosan, EH Keating, L Monroe, R Strelitz, P Moore, G Taylor, B Torkian, TC Johnson, I Gorton,
Visual data analysis as an integral part of environmental management,
IEEE Transactions on Visualization and Computer Graphics,
Pages: 2088--2094
2012,
doi: 10.1109/TVCG.2012.278
H Krishnan, J Meyer, A Romosan, H Childs, EW Bethel,
Enabling advanced environmental management via remote and distributed visual data exploration and analysis,
Computing and Visualization in Science,
Pages: 123--133
2012,
doi: 10.1007/s00791-013-0204-5
Prabhat, S. Byna, C. Paciorek, G. Weber, Wu, T. Yopes, M. Wehner, W. Collins, G., R. Strelitz, E. W. Bethel,
Pattern Detection and Extreme Value Analysis on Large Data,
DOE/BER Climate and Earth System Modeling PI Meeting,
2011,
E. W. Bethel, D. Leinweber, O. Rübel, K.,
Federal Market Information Technology in the Post Crash Era: Roles for Supercomputing,
WHPCF,
Pages: 23--30
2011,
doi: 10.1145/2088256.2088267
Prabhat, Quincey Koziol, Karen Schuchardt, E. Wes Bethel, Jerry Chuo, Mark Howison, Mike, Bruce Palmer, Oliver Ruebel, Kesheng,
ExaHDF5: An I/O Platform for Exascale Data Analysis and Performance,
SciDAC 2011,
2011,
C. Garth, E. Deines, K. Joy, E. W. Bethel, H. Childs, G. Weber, S. Ahern, D. Pugmire, A. Sanderson, C. Johnson,
Twists and Turns: Vector Field Visual Data Analysis for Petascale Computational Science,
SciDAC Review,
Pages: 10-21,
2009,
C. G. R. Geddes, E Cormier-Michel, E. H. Esarey, C. B. Schroeder, J.-L. Vay, W. P. Leemans, D. L.. Bruhwiler, J. R. Cary, B. Cowan, M. Durant, P. Hamill, P. Messmer, P. Mullowney, C. Nieter, K. Paul, S. Shasharina, S. Veitzer, G. Weber, O. Rübel, D. Ushizima, Prabhat, E. W.Bethel, K. Wu,
Large Fields for Smaller Facility Sources,
SciDAC Review,
Pages: 13-21,
2009,
Luke J. Gosink, Kesheng Wu, E. Wes Bethel, D. Owens, Kenneth I. Joy,
Data Parallel Bin-Based Indexing for Answering Queries Multi-core Architectures,
Lecture Notes in Computer Science,
Pages: 110--129
2009,
doi: 10.1007/978-3-642-02279-1_9
E. Wes Bethel, Chris Johnson, Charles Hansen, Claudio Silva, Steven Parker, Allen Sanderson, Lee Myers, Martin Cole, Xavier Tricoche, Sean Ahern, George Ostrouchov, Dave Pugmire, Jamison Daniel, Jeremy Meredith, Valerio Pascucci, Hank Childs, Peer-Timo Bremer, Ajith Mascarenhas, Ken Joy, Bernd Hamann, Christoph Garth, Cecilia Aragon, Gunther Weber, and Prabhat,
Seeing the Unseeable,
SciDAC Review,
Pages: 24-33,
2008,
Luke J. Gosink, Kesheng Wu, E. Wes Bethel, D. Owens, Kenneth I. Joy,
Bin-Hash Indexing: A Parallel Method For Fast Processing,
2008,
Oliver R\ ubel, Prabhat, Kesheng Wu, Hank, Jeremy Meredith, Cameron G. R. Geddes, Cormier-Michel, Sean Ahern, Gunther H., Peter Messmer, Hans Hagen, Bernd Hamann E. Wes Bethel,
Application of High-performance Visual Analysis to Laser Wakefield Particle Acceleration Data,
IEEE Visualization 2008,
2008,
Oliver R\ ubel, Prabhat, Kesheng Wu, Hank, Jeremy Meredith, Cameron G. R. Geddes, Cormier-Michel, Sean Ahern, Gunther H., Peter Messmer, Hans Hagen, Bernd Hamann E. Wes Bethel,
High Performance Multivariate Visual Data Exploration Extemely Large Data,
SuperComputing 2008 (SC08),
Pages: 51
2008,
Luke Gosink, John Shalf, Kurt Stockinger, Kesheng Wu, Wes Bethel,
HDF5-FastQuery: Accelerating complex queries on HDF datasets using fast bitmap indices,
18th International Conference on Scientific and Statistical Database Management (SSDBM 06),
Pages: 149--158
2006,
E. Wes Bethel, Scott Campbell, Eli Dart, Kurt Stockinger, Kesheng Wu,
Accelerating Network Traffic Analysis Using Visualization,
Symposium on Visual Analytics Science and Technology Baltimore, Maryland, USA, October 31 - November 2006,
Pages: 115--122
2006,
E. Wes Bethel, Scott Campbell, Eli Dart, John Shalf, Kurt Stockinger, Kesheng Wu,
High Performance Visualization using Query-Driven and Analytics,
2006,
Kurt Stockinger, E. Wes Bethel, Scott Campbell, Eli Dart, Kesheng Wu,
Detecting distributed scans using high-performance visualization,
SC 06,
Pages: 82
2006,
Kurt Stockinger, John Shalf, Wes Bethel, Kesheng Wu,
DEX: Increasing the Capability of Scientific Data Analysis by Using Efficient Bitmap Indices to Accelerate Scientific Visualization,
SSDBM,
Pages: 35-44
2005,
Kurt Stockinger, Kesheng Wu, Scott Campbell, Lau, Mike Fisk, Eugene Gavrilov, Alex, Christopher E. Davis, Rick Olinger, Rob, Jim Prewett, Paul Weber, Thomas P., E. Wes Bethel, Steve Smith,
Network Traffic Analysis With Query Driven,
SC 2005,
2005,
E. Wes Bethel, Greg Abram, John Shalf, Randall Frank, Jim Ahrens, Steve Parker, N. Samatova, Mark Miller,
Interoperability of Visualization Software and Data Models is NOT an Achievable Goal,
IEEE Visualization,
Pages: 607-610
2003,
T. J. Jankun-Kelly, Kreylos, Ma, Hamann, I. Joy, John Shalf, E. Wes Bethel,
Deploying Web-Based Visual Exploration Tools on the Grid,
IEEE Computer Graphics and Applications,
Pages: 40-50
2003,
E. Wes Bethel, John Shalf,
Grid-Distributed Visualizations Using Connectionless Protocols,
IEEE Computer Graphics and Applications,
Pages: 51-59
2003,
John Shalf, E. Wes Bethel,
The Grid and Future Visualization System Architectures,
IEEE Computer Graphics and Applications,
Pages: 6-9
2003,