Computer Languages & Systems Software
Colin MacLean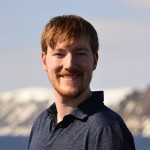 Computer Systems Engineer 3
Computer Science Department
Pacific Time
Berkeley
,
California
Biographical Sketch
Colin MacLean is a member of the CLaSS Group working on the Pagoda Project. Before joining CLaSS, Colin was a member of the NERSC Advanced Technology Group (ATG). Before that Colin was a Research Programmer at the National Center for Supercomputing Applications at the University of Illinois. He has a M.Sc. in High Performance Computing from the University of Edinburgh and a B.Sc. in Nanotechnology from the University of Leeds.
Journal Articles
Tan Nguyen, Colin MacLean, Marco Siracusa, Douglas Doerfler, Nicholas J. Wright, Samuel Williams,
"FPGA‐based HPC accelerators: An evaluation on performance and energy efficiency",
CCPE,
August 22, 2021,
doi: 10.1002/cpe.6570
Conference Papers
Reports
This paper proposes a unified model for universal template parameters (UTPs) and dependent names, enabling more comprehensive and consistent template metaprogramming. Universal template parameters allow for a generic apply and other higher-order template metafunctions, including certain type traits.
Posters
Paul H. Hargrove, Dan Bonachea, Johnny Corbino, Amir Kamil, Colin A. MacLean, Damian Rouson, Daniel Waters,
"UPC++ and GASNet: PGAS Support for Exascale Apps and Runtimes (ECP'23)",
Poster at Exascale Computing Project (ECP) Annual Meeting 2023,
January 2023,
The Pagoda project is developing a programming system to support HPC application development using the Partitioned Global Address Space (PGAS) model. The first component is GASNet-EX, a portable, high-performance, global-address-space communication library. The second component is UPC++, a C++ template library. Together, these libraries enable agile, lightweight communication such as arises in irregular applications, libraries and frameworks running on exascale systems.
GASNet-EX is a portable, high-performance communications middleware library which leverages hardware support to implement Remote Memory Access (RMA) and Active Message communication primitives. GASNet-EX supports a broad ecosystem of alternative HPC programming models, including UPC++, Legion, Chapel and multiple implementations of UPC and Fortran Coarrays. GASNet-EX is implemented directly over the native APIs for networks of interest in HPC. The tight semantic match of GASNet-EX APIs to the client requirements and hardware capabilities often yields better performance than competing libraries.
UPC++ provides high-level productivity abstractions appropriate for Partitioned Global Address Space (PGAS) programming such as: remote memory access (RMA), remote procedure call (RPC), support for accelerators (e.g. GPUs), and mechanisms for aggressive asynchrony to hide communication costs. UPC++ implements communication using GASNet-EX, delivering high performance and portability from laptops to exascale supercomputers. HPC application software using UPC++ includes: MetaHipMer2 metagenome assembler, SIMCoV viral propagation simulation, NWChemEx TAMM, and graph computation kernels from ExaGraph.