Applied Computing for Scientific Discovery
Mahamad Salah Mahmoud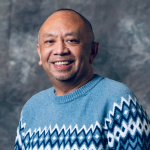 Machine Learning Engineer
Mahamad Salah Mahmoud joined the Applied Mathematics and Computational Research Division (AMCR) at the Lawrence Berkeley National Laboratory as a Machine Learning Engineer in June of 2023. He is currently working on developing novel state-of-the-art Large Language Models (LLMs) for healthcare applications in collaboration with the Department of Veterans Affairs (VA).
Mahamad moved to the United States from Egypt in 2018 to pursue a degree in Computer Science from Case Western Reserve University. He graduated in 2023 with a B.S. and M.S. with a concentration in Artificial Intelligence. During his university journey, he interned at the Oak Ridge National Laboratory in the Summer of 2022 as part of their Pathway to Computing program. There, Mahamad got introduced to the interdisciplinary research setting of the National Labs system and was keen to join full-time after graduation.
Mahamad's expertise in Deep Learning assists physicians to make better informed decisions to offer the best care possible for their patients. He strives to create powerful, ethical, fair, reliable, and interpretable AI models for the benefit of all mankind.