Sifting Through a Trillion Electrons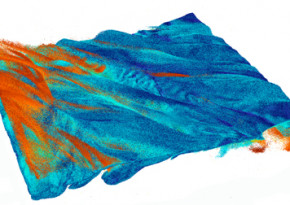 Catching Turbulence in the Solar Wind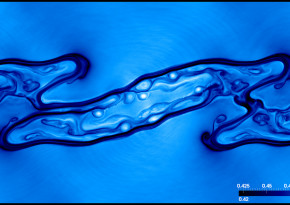 Arie Shoshani Earns Lifetime Achievement Award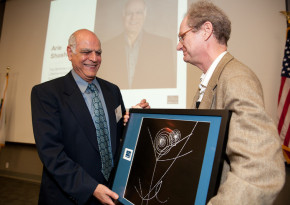 The Scientific Data Management (SDM) group develops technologies and tools for efficient data access and storage management of massive scientific datasets. We are currently developing storage resource management tools, data querying technologies, in situ feature extraction algorithms, along with software platforms for exascale data. The group also works closely with application scientists to address their data processing challenges. These tools and application development activities are backed by active research efforts on novel algorithms for emerging hardware platforms.
Group Leader: John Wu
Adaptive Stochastic Gradient Descent for Deep Learning on Heterogeneous CPU+GPU Architectures
May 17, 2021
Automated Variable Selection for Network Anomaly Detection
April 1, 2021
Network Traffic Performance Analysis and Anomaly Detection using Supervised Machine Learning
March 31, 2021
An empirical study of I/O separation for burst buffers in HPC systems
February 1, 2021
Clustering Life Course to Understand the Heterogeneous Effects of Life Events, Gender and Generation on Habitual Travel Modes
December 19, 2020
Enhancing IoT Anomaly Detection Performance for Federated Learning
December 17, 2020
Effective Missing Value Imputation Methods for Building Monitoring Data
December 10, 2020
Combining Ambient Noise and Distributed Acoustic Sensing (DAS) Deployed on Dark Fiber Networks for High-resolution Imaging at the Basin Scale
December 9, 2020
Deep Learning for Surface Wave Identification in Distributed Acoustic Sensing Data
December 8, 2020
Botnets Detection Using Recurrent Variational Autoencoder
December 7, 2020
SDN for End-to-end Networked Science at the Exascale
December 1, 2020
Deep Reinforcement Learning based Control for two-dimensional Coherent Combining
December 1, 2020
Artificial Neural Networks Applied to Stabilization of 81-beam Coherent Combining
December 1, 2020
Enhancing IoT Anomaly Detection Performance for Federated Learning
November 18, 2020
The Superfacility project: automated pipelines for experiments and HPC
November 18, 2020
Cross-facility science with the Superfacility Project at LBNL
November 18, 2020
Predicting WAN Traffic Volumes using Fourier and Multivariate SARIMA Approach
November 3, 2020
Data-driven Learning to Predict WAN Network Traffic.
November 3, 2020
Dynamic Graph Neural Network for Traffic Forecasting in Wide Area Networks.
November 2, 2020
Using Machine Learning for Intent-based provisioning in High-Speed Science Networks.
November 2, 2020