Wes Bethel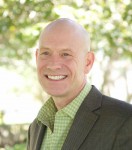 Wes Bethel, a senior computer scientist, is the Group Lead for the Visualization Group. He earned a B.S. and an M.S. in computer science from the University of Tulsa in 1984 and 1986, and a Ph.D. in computer science from UC Davis in 2010. Bethel and his team conduct applied research and development on techniques and tools for enabling scientific knowledge discovery in some of the world's largest collections of scientific data generated by computational models and simulations. This work lies at the nexus of data management, data analysis, scientific visualization, and high performance computing. He was the Coordinating Principal Investigator for the SciDAC Visualization and Analytics Center for Enabling Technology (VACET) which made production-quality, petascale-capable visualization a reality at DOE supercomputing facilities, and has produced software tools in use by a worldwide scientific community in disciplines ranging from high energy physics to climate modeling. His research interests include software architecture, high performance computing, scientific and information visualization, and computer graphics. He is an ACM Distinguished Scientist.
Wes Bethel (Group Leader 2001–present)
Journal Articles
Utkarsh Ayachit, Andrew Bauer, Earl P. N. Duque, Greg Eisenhauer, Nicola Ferrier, Junmin Gu, Kenneth E. Jansen, Burlen Loring, Zarija Lukić, Suresh Menon, Dmitriy Morozov, Patrick O'Leary, Reetesh Ranjan, Michel Rasquin, Christopher P. Stone, Venkat Vishwanath, Gunther H. Weber, Brad Whitlock, Matthew Wolf, K. John Wu, E. Wes Bethel,
"Performance analysis, design considerations, and applications of extreme-scale in situ infrastructures",
Supercomputing,
2016,
921-932,
LBNL 1007264,
doi: 10.1109/SC.2016.78
Hank Childs, Berk Geveci, William J. Schroeder, Jeremy S. Meredith, Kenneth Moreland, Christopher Sewell, Torsten Kuhlen, E.Wes Bethel,

"Research Challenges for Visualization Software",

IEEE Computer,

May 1, 2013,

46

:

34-43,

LBNL 6239E,
Kesheng Wu, Wes Bethel, Ming Gu, David, Oliver R\ ubel,

"A Big Data Approach to Analyzing Market Volatility",

Algorithmic Finance,

2013,

2

:

241--267,

LBNL LBNL-6382E,

doi: 10.3233/AF-13030
Understanding the microstructure of the financial market requires the processing of a vast amount of data related to individual trades, and sometimes even multiple levels of quotes. Analyzing such a large volume of data requires tremendous computing power that is not easily available to financial academics and regulators. Fortunately, public funded High Performance Computing (HPC) power is widely available at the National Laboratories in the US. In this paper we demonstrate that the HPC resource and the techniques for data-intensive sciences can be used to greatly accelerate the computation of an early warning indicator called Volume-synchronized Probability of Informed trading (VPIN). The test data used in this study contains five and a half year's worth of trading data for about 100 most liquid futures contracts, includes about 3 billion trades, and takes 140GB as text files. By using (1) a more efficient file format for storing the trading records, (2) more effective data structures and algorithms, and (3) parallelizing the computations, we are able to explore 16,000 different ways of computing VPIN in less than 20 hours on a 32-core IBM DataPlex machine. Our test demonstrates that a modest computer is sufficient to monitor a vast number of trading activities in real-time -- an ability that could be valuable to regulators.

Our test results also confirm that VPIN is a strong predictor of liquidity-induced volatility. With appropriate parameter choices, the false positive rates are about 7% averaged over all the futures contracts in the test data set. More specifically, when VPIN values rise above a threshold (CDF > 0.99), the volatility in the subsequent time windows is higher than the average in 93% of the cases.
E. Wes Bethel and Mark Howison,
"Multi-core and Many-core Shared-memory Parallel Raycasting Volume Rendering Optimization and Tuning",
International Journal of High Performance Computing Applications,
2012,
LBNL 5362E,
E. W. Bethel and D. Leinweber and O. Rubel and K. Wu,

"Federal Market Information Technology in the Post Flash Crash Era: Roles of Supercomputing",

The Journal of Trading,

2012,

7

:

9-24,

LBNL 5263E,

doi: 10.3905/jot.2012.7.2.009
Mark Howison, E. Wes Bethel, Hank Childs,

"Hybrid Parallelism for Volume Rendering on Large, Multi- and Many-core Systems",

IEEE Transactions on Visualization and Computer Graphics,

January 2012,

18

:

17-29,

LBNL 4370E,
Luke J. Gosink, Christoph Garth, John C. Anderson, E. Wes Bethel, and Kenneth I. Joy,

"An Application of Multivariate Statistical Analysis for Query-Driven Visualization",

IEEE Transactions on Visualization and Computer Graphics,

2011,

11

:

264-275,

LBNL 3536E,

doi: 10.1109/TVCG.2010.80
E. Wes Bethel, John van Rosendale, Dale Southard, Kelly Gaither, Hank Childs, Eric Brugger, Sean Ahern,

"Visualization at Supercomputing Centers: The Tale of Little Big Iron and the Three Skinny Guys",

IEEE Computer Graphics and Applications,

January 2011,

31

:

90-95,

LBNL 4180E,
Maciej Haranczyk, Richard L. Martin, Prabhat, James A. Sethian & E. Wes Bethel,
"Computational Approaches for the High-Throughput Analysis of Porous materials for Energy related applications",
Scientific Discovery through Advanced Computing 2011,
2011,
O. Rübel, G. H. Weber, M-Y Huang, E. W. Bethel, M. D. Biggin, C. C. Fowlkes, C. Luengo Hendriks, S. V. E. Keränen, M. Eisen, D. Knowles, J. Malik, H. Hagen and B. Hamann,

"Integrating Data Clustering and Visualization for the Analysis of 3D Gene Expression Data",

IEEE Transactions on Computational Biology and Bioinformatics,

March 2010,

7

:

64-79,

LBNL 382E,
Hank Childs, David Pugmire, Sean Ahern, Brad Whitlock, Mark Howison, Prabhat, Gunther Weber, E. Wes Bethel,

"Extreme Scaling of Production Visualization Software on Diverse Architectures",

IEEE Computer Graphics and Applications,

January 2010,

30

:

22--31,

LBNL 3403E,
O. Rübel, C.G.R. Geddes, E. Cormier-Michel, K. Wu, Prabhat, G.H. Weber, D.M. Ushizima, P. Messmer, H. Hagen, B. Hamann, and E.W. Bethel,

"Automatic Beam Path Analysis of laser Wakefield Particle Acceleration Data",

IOP Computational Science & Discovery,

November 2009,

2

,

LBNL 2734E,
B. Paul, S. Ahern, E. W. Bethel, E. Brugger, R. Cook, J. Daniel, K. Lewis, J. Owen, and D. Southard,

"Chromium Renderserver: Scalable and Open Remote Rendering Infrastructure",

IEEE Transactions on Visualization and Computer Graphics,

May 2008,

14

:

627-639,

LBNL 63693,
J. Chen, I. Yoon and E. W. Bethel,

"Interactive, Internet Delivery of Visualization via Structured, Prerendered Multiresolution Imagery.",

IEEE Transactions on Visualization and Computer Graphics,

March 2008,

14

:

302-312,

LBNL 62252,
Luke J. Gosink, John C. Anderson, E. Wes Bethel, Kenneth I. Joy,

"Query-Driven Visualization of Time-Varying Adaptive Mesh Refinement Data",

IEEE Transactions on Visualization and Computer Graphics,

2008,

14

:

1715-1722,

LBNL 803E,
Conference Papers
Books
E. Wes Bethel, Hank Childs, Charles Hansen (editors),

High Performance Visualization---Enabling Extreme-Scale Scientific Insight,

Chapman & Hall, CRC Computational Science,

(

CRC Press/Francis--Taylor Group:

October 2012

)
Book Chapters
Hank Childs, Eric Brugger, Brad Whitlock, Jeremy Meredith, Sean Ahern, David Pugmire, Kathleen Biagas, Mark Miller, Cyrus Harrison, Gunther H. Weber, Hari Krishnan, Thomas Fogal, Allen Sanderson, Christoph Garth, E. Wes Bethel, David Camp, Oliver Rubel, Marc Durant, Jean M. Favre, Paul Navratil,

"VisIt: An End-User Tool For Visualizing and Analyzing Very Large Data",

High Performance Visualization---Enabling Extreme-Scale Scientific Insight,

(

October 2012

)

Pages: 357--372
E. Wes Bethel, David Camp, Hank Childs, Christoph Garth, Mark Howison, Kenneth I. Joy, David Pugmire,

"Hybrid Parallelism",

High Performance Visualization---Enabling Extreme-Scale Scientific Insight,

(

October 2012

)

Pages: 261--290
Hank Childs, David Pugmire, Sean Ahern, Brad Whitlock, Mark Howison, Prabhat, Gunther Weber, E. Wes Bethel,

"Visualization at Extreme Scale Concurrency",

High Performance Visualization---Enabling Extreme-Scale Scientific Insight,

(

October 2012

)

Pages: 291--306
O. Rübel, S.V.E. Keränen, M.D. Biggin, D.W. Knowles, G.H. Weber, H. Hagen, B. Hamann, and E.W. Bethel,

"Linking Advanced Visualization and MATLAB for the Analysis of 3D Gene Expression Data",

Mathematics and Visualization, Visualization in Medicine and Life Sciences II, Progress and New Challenges,

edited by L. Linsen and B. Hamann and H. Hagen and H.-C. Hege,

(

Springer Verlag:

2012

)

Pages: 267-285,

LBNL 4891E,
Daniela Ushizima, Cameron Geddes, Estelle Cormier-Michel, E. Wes Bethel, Janet Jacobsen, Prabhat, Oliver Rubel, Gunther Weber, Bernard Hamann, Peter Messmer, Hans Hagen,

"Automated detection and analysis of particle beams in laser-plasma accelerator simulations",

Machine Learning,

edited by Yagang Zhang,

(

In-Teh:

February 2010

)

Pages: 367-389,

LBNL 3845E,
E. Wes Bethel, Hank Childs, Ajith Mascarenhas, Valerio Pascucci, and Prabhat,

"Scientific Data Management Challenges in High Performance Visual Data Analysis",

Scientific Data Management: Challenges, Existing Technology, and Deployment,

edited by Arie Shoshani and Doron Rotem,

(

Chapman & Hall CRC Press:

December 2009

)

LBNL 1449E,
O. Rübel, G. H. Weber, M-Y Huang, E. W. Bethel, S. V. E. Keränen, C. C. Fowlkes, C. L. Luengo Hendriks, A. H. DePace, L. Simirenko, M. B. Eisen, M. D. Biggin, H. Hagen, J. Malik, D. W. Knowles and B. Hamann,

"PointCloudXplore 2: Visual Exploration of 3D Gene Expression",

Visualization of Large and Unstructured Data Sets,

edited by C. Garth, H. Hagen, M. Hering-Bertram,

(

Gesellschaft fuer Informatik (GI):

2008

)

LBNL 249E,
Reports
E. Wes Bethel, David Camp, Hank Childs, Mark Howison, Hari Krishnan, Burlen Loring, Joerg Meyer, Prabhat, Oliver Ruebel, Daniela Ushizima, Gunther Weber,
"Towards Exascale: High Performance Visualization and Analytics – Project Status Report. Technical Report",
DOE Exascale Research Conference,
April 2012,
E. Wes Bethel,
"Exploration of Optimization Options for Increasing Performance of a GPU Implementation of a Three-dimensional Bilateral Filter",
2012,
LBNL 5406E,
E. Wes Bethel,
"Using wesBench to Study the Rendering Performance of Graphics Processing Units",
2010,
LBNL 3025E,
E. Wes Bethel,
"High Performance, Three-Dimensional Bilateral Filtering",
2009,
LBNL 1601E,
Luke J. Gosink, Kesheng Wu, E. Wes Bethel, John D. Owens, Kenneth I. Joy,
"Bin-Hash Indexing: A Parallel Method for Fast Query Processing",
2008,
LBNL 729E,
K. Wu, K. Stockinger, A. Shoshani, Wes,
"FastBit--Helps Finding the Proverbial Needle in a",
2006,
LBNL LBNL-PUB/963,
Posters
Andrew C. Bauer, Kenneth E. Jansen, E. Wes Bethel, Utkarsh Ayachit, Michel Rasquin, Benjamin Matthews, Steve Jordan,
"In Situ Analysis and Visualization at Scale with PHASTA and ParaView Catalyst on Mira and Theta",
SC16 Scientific Visualization Showcase,
2016,
Hoa Nguyen, D\ aith\ i Stone, E. Wes Bethel,
"Statistical Projections for Multi-dimensional Visual Data Exploration",
6th IEEE Symposium on Large Data Analysis and Visualization,
2016,
Oliver Rübel, Cameron, G. R. Geddes, Min Chen, Estelle Cormier-Michel, and E. Wes Bethel,
"Query-driven Analysis of Plasma-based Particel Acceleration Data",
Poster Abstracts of IEEE VisWeek,
October 2012,
Ushizima, D.M., Weber, G., Morozov, D., Bethel, W., Sethian, J.A.,
"Algorithms for Microstructure Description applied to Microtomography",
Carbon Cycle 2.0 Symposium,
February 10, 2012,
Prabhat, Suren Byna. Chris Paciorek, Gunther Weber, Kesheng Wu, Thomas Yopes, Michael Wehner, William Collins, George Ostrouchov, Richard Strelitz, E. Wes Bethel,
"Pattern Detection and Extreme Value Analysis on Large Climate Data",
DOE/BER Climate and Earth System Modeling PI Meeting,
September 2011,
O. Rübel, Prabhat, K. Wu, H. Childs, J. Meredith, C.G.R. Geddes, E. Cormier-Michel, S. Ahern, G.H. Weber, P. Messmer, H. Hagen, B. Hamann and E.W. Bethel,
"Application of High-performance Visual Analysis Methods to Laser Wakefield Particle Acceleration Data",
IEEE Visualization 2008,
October 2008,
Others
E. Wes Bethel,
In Situ Processing Overview and Relevance to the HPC Community,
SIAM Conference on Computational Science and Engineering, MS74: In Situ Methods and Infrastructures: Faster Insight Through Smarter Computing,
2017,
moderator E. Wes Bethel (organizer, Hank Childs, Ken Moreland, Dave Pugmire, Matt Larsen, Matthieu Dorier,
In Situ Efforts and Challenges in Large Data Analysis and Visualization,
IEEE Symposium on Large Data Analysis and Visualization (LDAV),
2016,
Kesheng Wu, Wes Bethel, Ming Gu, David, Oliver R\ ubel,
Testing VPIN on Big Data,
Available at SSRN 2318259,
2013,
EW Bethel, S. Byna, J. Chou, E., CGR Geddes, M. Howison, F. Li J. Q. Prabhat, O. R\ ubel, RD Ryne and,
Big Data Analaysis and Visualization: What Do LINACS Tropical Storms Have In Common?,
11th International Computational Accelerator Physics ICAP 2012,
2012,
C. Garth, E. Deines, K. Joy, E. W. Bethel, H. Childs, G. Weber, S. Ahern, D. Pugmire, A. Sanderson, C. Johnson,
Twists and Turns: Vector Field Visual Data Analysis for Petascale Computational Science,
SciDAC Review,
Pages: 10-21,
2009,
C. G. R. Geddes, E Cormier-Michel, E. H. Esarey, C. B. Schroeder, J.-L. Vay, W. P. Leemans, D. L.. Bruhwiler, J. R. Cary, B. Cowan, M. Durant, P. Hamill, P. Messmer, P. Mullowney, C. Nieter, K. Paul, S. Shasharina, S. Veitzer, G. Weber, O. Rübel, D. Ushizima, Prabhat, E. W.Bethel, K. Wu,
Large Fields for Smaller Facility Sources,
SciDAC Review,
Pages: 13-21,
2009,
E. Wes Bethel, Chris Johnson, Charles Hansen, Claudio Silva, Steven Parker, Allen Sanderson, Lee Myers, Martin Cole, Xavier Tricoche, Sean Ahern, George Ostrouchov, Dave Pugmire, Jamison Daniel, Jeremy Meredith, Valerio Pascucci, Hank Childs, Peer-Timo Bremer, Ajith Mascarenhas, Ken Joy, Bernd Hamann, Christoph Garth, Cecilia Aragon, Gunther Weber, and Prabhat,
Seeing the Unseeable,
SciDAC Review,
Pages: 24-33,
2008,