Scott B. Baden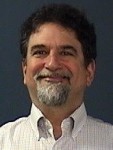 My interests are in languages, run-time and source-to-source translation as a means of enhancing performance. I was a post-doc at LBNL in the late 80s and early 90s, after receiving my Ph.D. at U.C Berkeley in 1987.
I am PI of the ECP-funded Pagoda Project  ("Lightweight Communication and Global Address Space Support for Exascale Applications"), LBNL funded LDRD project "Automated Translation of Code to Large Scale Programming Systems," and institutional PI for the ASCR-funded project  "Validating Extreme-scale Resilience with Veracity."
I am an Adjunct Professor in the Department of Computer Science and Engineering at UCSD, where I  was a ladder-track faculty member for 27 years. You can learn about my UCSD research at my UCSD web page, including publications.
Journal Articles
Conference Papers
Q. Kang, A. Sim, P. Nugent, S. Lee, W.K. Liao, A, Agrawal, A. Choudhary, K. Wu,
"Predicting Resource Requirement in Intermediate Palomar Transient Factory Workflow",
the 20th IEEE/ACM International Symposium on Cluster, Cloud and Internet Computing (CCGrid 2020),
2020,
Weijie Zhao, Florin Rusu, Bin Dong, Kesheng Wu, Anna Ho, and Peter Nugent,
"Distributed Caching for Processing Raw Arrays",
SSDBM,
2018,
Weijie Zhao, Florin Rusu, Bin Dong, Kesheng Wu, and Peter Nugent,
"Incremental View Maintenance over Array Data",
In Proceedings of the 2017 ACM International Conference on Management of Data (SIGMOD '17) (Acceptance rate: 20%). ACM, New York, NY, USA,
May 14, 2017,
A. Almgren, J. Bell, D. Kasen, M. Lijewski, A. Nonaka, P. Nugent, C. Rendleman, R. Thomas, and M. Zingale,
"MAESTRO, CASTRO and SEDONA -- Petascale Codes for Astrophysical Applications",
Proceedings of SciDAC 2010,
Chattanooga, Tennessee,
July 2010,
S Woosley, D Kasen, H Ma, G Glatzmaier, A Aspden, J Bell, M Day, A Kerstein, V Sankaran, F Röpke,
"Type Ia supernovae",
Proceedings of Science,
2008,
P. Nugent, R. Thomas, G. Aldering,

"Optimizing Type Ia supernova follow-up in future dark energy surveys",

Journal of Physics Conference Series,

2008,

125

:

012011,

doi: 10.1088/1742-6596/125/1/012011
Horst Simon, William Kramer, William Saphir, John Shalf, David Bailey, Leonid Oliker, Michael Banda, C. William McCurdy, John Hules, Andrew Canning, Marc Day, Philip Colella, David Serafini, Michael Wehner, Peter Nugent,
"Science-Driven System Architecture: A New Process for Leadership Class Computing",
Journal of the Earth Simulator, Volume 2.,
2005,
LBNL 56545,
Book Chapters
F. Rusu, P. Nugent, K. Wu,

"Implementing the Palomar Transient Factory Real-Time Pipeline in GLADE: Results and",

Lecture Notes in Computer Science,

(

2014

)

Pages: 53--66
Reports
S. Habib, R. Roser, R. Gerber, K. Antypas, K. Riley, T. Williams, J. Wells, T. Straatsma, A. Almgren, J. Amundson, S. Bailey, D. Bard, K. Bloom, B. Bockelman, A. Borgland, J. Borrill, R. Boughezal, R. Brower, B. Cowan, H. Finkel, N. Frontiere, S. Fuess, L. Ge, N. Gnedin, S. Gottlieb, O. Gutsche, T. Han, K. Heitmann, S. Hoeche, K. Ko, O. Kononenko, T. LeCompte, Z. Li, Z. Lukic, W. Mori, P. Nugent, C.-K. Ng, G. Oleynik, B. O'Shea, N. Padmanabhan, D. Petravick, F.J. Petriello, J. Power, J. Qiang, L. Reina, T.J. Rizzo, R. Ryne, M. Schram, P. Spentzouris, D. Toussaint, J.-L. Vay, B. Viren, F. Wurthwein, L. Xiao,
"ASCR/HEP Exascale Requirements Review Report",
arXiv:1603.09303,
2016,
Simon, H., Kramer, W., Saphir, W., Shalf, J., Bailey, D., Oliker, L., Banda, M., McCurdy, C.W., Hules, J., Canning, A., Day, M., Colella, P., Serafini, D., Wehner, M., Nugent, P.,
"National Facility for Advanced Computational Science: A Sustainable Path to Scientific Discovery",
April 2004,
LBNL 5500,
Thesis/Dissertations
Non-Local Thermodynamic Equilibrium Spectrum Synthesis of Type IA,
P. E.. Nugent,
Ph.D.,
1997,
Others