Scott B. Baden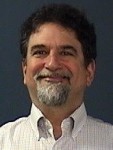 Scott
B.
Baden, Ph.D., Group Lead
Group Leader
My interests are in languages, run-time and source-to-source translation as a means of enhancing performance. I was a post-doc at LBNL in the late 80s and early 90s, after receiving my Ph.D. at U.C Berkeley in 1987.
I am PI of the ECP-funded Pagoda Project  ("Lightweight Communication and Global Address Space Support for Exascale Applications"), LBNL funded LDRD project "Automated Translation of Code to Large Scale Programming Systems," and institutional PI for the ASCR-funded project  "Validating Extreme-scale Resilience with Veracity."
 I am an Adjunct Professor in the Department of Computer Science and Engineering at UCSD, where I  was a ladder-track faculty member for 27 years.  You can learn about my UCSD research at my UCSD web page, including publications.
Journal Articles
Tan Nguyen, Pietro Cicotti, Eric Bylaska, Dan Quinlan, and Scott Baden,
"Automatic Translation of MPI Source into a Latency-tolerant, Data-driven Form",
Journal of Parallel and Distributed Computing,
February 21, 2017,
Tan Nguyen, Daniel Hefenbrock, Jason Oberg, Ryan Kastner and Scott Baden,
"A software-based dynamic-warp scheduling approach for load-balancing the Viola-Jones face detection algorithm on GPUs",
Journal of Parallel and Distributed Computing,
January 31, 2013,
Conference Papers
John Bachan, Dan Bonachea, Paul H Hargrove, Steven Hofmeyr, Mathias Jacquelin, Amir Kamil, Brian Van Straalen, Scott Baden,
"The UPC++ PGAS library for exascale computing",
PAW 2017: 2nd Annual PGAS Applications Workshop - Held in conjunction with SC 2017,
November 12, 2017,
doi: 10.1145/3144779.3169108
We describe UPC++ V1.0, a C++11 library that supports APGAS programming. UPC++ targets distributed data structures where communication is irregular or fine-grained. The key abstractions are global pointers, asynchronous programming via RPC, and futures. Global pointers incorporate ownership information useful in optimizing for locality. Futures capture data readiness state, are useful for scheduling and also enable the programmer to chain operations to execute asynchronously as high-latency dependencies become satisfied, via continuations. The interfaces for moving non-contiguous data and handling memories with different optimal access methods are composable and closely resemble those used in modern C++. Communication in UPC++ runs at close to hardware speeds by utilizing the low-overhead GASNet-EX communication library.
Tan Nguyen and Scott Baden,
"LU Factorization: Towards Hiding Communication Overheads With A Lookahead-free Algorithm",
IEEE Cluster 2015,
Chicago, IL,
September 8, 2015,
Tan Nguyen and Scott Baden,
"Bamboo - Preliminary scaling results on multiple hybrid nodes of Knights Corner and Sandy Bridge processors",
WOLFHPC: Workshop on Domain-Specific Languages and High-Level Frameworks for HPC,
November 19, 2013,
T. Nguyen, P. Cicotti, E. Bylaska, D. Quinlan and S. B. Baden,
"Bamboo: Translating MPI applications to a latency-tolerant, data-driven form",
Proceedings of the 2012 ACM/IEEE conference on Supercomputing (SC12),
November 14, 2012,
Mitesh R. Meswani, Laura Carrington, Didem Unat, Joshua Peraza, Allan Snavely, Scott Baden, Stephen Poole,
"Modeling and Predicting Application Performance on Hardware Accelerators",
International Symposium on Workload Characterization (IISWC),
IEEE,
November 2011,
Daniel Hefenbrock, Jason Oberg, Nhat Tan Nguyen Thanh, Ryan Kastner and Scott B. Baden,
"Accelerating Viola-Jones Face Detection to FPGA-Level using GPUs",
Proc 18th Annual International IEEE Symposium on Field-Programmable Custom Computing Machines (FCCM '10),
May 3, 2010,
McCorquodale, P., Colella, P., Balls, G., Baden, S.B.,
"A Scalable Parallel Poisson Solver with Infinite-Domain Boundary Conditions",
Proceedings of the 7th Workshop on High Performance Scientific and Engineering Computing,
Oslo, Norway,
June 2005,
Balls, G.T., Baden, S.B., Colella, P.,
"SCALLOP: A Highly Scalable Parallel Poisson Solver in Three Dimensions",
Proceedings, SC'03, Phoenix, Arizona, November, 2003,
November 2003,
Presentation/Talks
Tan Nguyen and Scott Baden,
Automating the communication-computation overlap with Bamboo,
2013 SIAM conference on Computational Science and Engineering,
February 25, 2013,
Reports
Others
Didem Unat, Han Suk Kim, Jurgen Schulze, Scott Baden,
Auto-optimization of a feature selection algorithm,
Emerging Applications and Many-Core Architecture,
June 2011,