Nils E. R. Zimmermann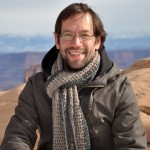 Nils
(Nisse)
E. R.
Zimmermann
Postdoctoral Fellow
Computational Science
Lawrence Berkeley National Laboratory
1 Cyclotron Road
MMS 50F-1650
Berkeley
,
CA
94720
US
Hello,
I am a computational researcher active at the interface between physical chemistry and materials science.
My background and interests comprise adsorption and diffusion in porous media, nucleation and polymorph selection, as well as defects in materials.  The methods that I usually apply are classical simulations such as Monte Carlo and molecular dynamics based on interatomic potentials.  Because the phenomena on which I focus are often exceptionally slow, I frequently combine the classical simulations with rare-event methods to circumvent the time-scale problem.
At Berkeley Lab, I am expanding my methodological background by using Kohn-Sham density functional theory to calculate defect-formation energies and solid-state diffusion rates.  Since I am part of the Materials Project, my work aims at performing those calculations maximally automated to allow for a high-throughput data generation.
Should you be interested in any collaboration with me, just drop me an email.  I will be very happy to respond to you as soon as possible.
Thank you for your time and interest in my research,
Journal Articles