Juliette Ugirumurera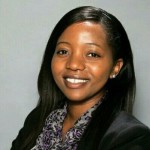 Postdoctoral Fellow
Scalable Solvers Group
Computational Research Group
Lawrence Berkeley National Laboratory
1 Cyclotron Rd
Berkeley, CA 94720 US
,
Juliette Ugirumurera is a postdoctoral research fellow in Scalable Solvers Group of the Computational Research Division. She is developing high performance computing algorithms to solve large-scale traffic engineering problems. Juliette completed her PhD in Computer Science at the University of Texas at Dallas in 2016  where she modeled and designed algorithms to solve resource scheduling problems in Microgrid power systems.Her research interests include optimization and control in infrastructure networks, high performance computing, algorithm design, and Internet of things.
 » Ugirumurera's Google Scholar Entry
Publications
J. Ugirumurera and Z.J. Haas, "Optimal Sizing for a Completely Green Charging System for Electric Vehicles", IEEE Transactions on Transportation Electrification, Jun. 7, 2017.

J. Ugirumurera and Z.J. Haas, "Optimal Capacity Sizing for a Completely Green Village with Programmable Appliances", 2016 ASME Power and Energy, June 26-30, 2016, Charlotte, North Carolina, USA.

J. Ugirumurera and Z.J. Haas, "Power Scheduling for Programmable Appliances in Microgrids", 2015 IEEE CAMAD, Sept.7-9, 2015, University of Surrey, Guildford, UK.
Posters
Juliette Ugirumurera, Xiaoye S. Li, Jerome Thai, Gabriel Gomes, and Alexandre Bayen, "High Performance Computing in Large-Scale Traffic Engineering Problems", Supercomputing (SC) 17