Marc Day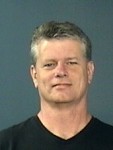 The Center for Computational Sciences and Engineering develops and applies algorithms for large-scale scientific computing for partial differential equations using block-structured adaptive mesh refinement techniques. Marc contributes significantly to this work, and applies the resulting methods to the study of turbulent reacting flows.
Research Interests
Adaptive mesh low Mach number modeling of combustion flows (see PeleLM)
Adaptive mesh compressible modeling of combustion flows (see PeleC)
Parameter estimation, uncertainty quantification, inference for large-scale reacting flow systems
Discretization and solver approaches for incompressible and low Mach number flows (e.g., see IAMR)
Numerical approaches, software library development, optimization and efficient solution strategies for multi physics systems exhibiting broad ranges of interacting time scale
» Visit Marc's personal web page.
» Visit Marc's Google Scholar Entry
Journal Articles
Conference Papers
Book Chapters
G Weber, PT Bremer, M Day, J Bell, V Pascucci,

"Feature tracking using Reeb graphs",

Mathematics and Visualization,

(

2011

)

Pages: 241--253,

LBNL 4226E,

doi: 10.1007/978-3-642-15014-2_20
Reports
I.G. Shepherd, M.S. Day and R.K. Cheng,
"The Dynamics of Flame Flicker in Conica Premixed Flames: An Experimental and Numerical Study",
December 2005,
LBNL 59249,
Simon, H., Kramer, W., Saphir, W., Shalf, J., Bailey, D., Oliker, L., Banda, M., McCurdy, C.W., Hules, J., Canning, A., Day, M., Colella, P., Serafini, D., Wehner, M., Nugent, P.,
"National Facility for Advanced Computational Science: A Sustainable Path to Scientific Discovery",
April 2004,
LBNL 5500,
Thesis/Dissertations
Numerical Studies of the Tokamak Edge Fluid Equations,
M. Day,
February 28, 1995,
Posters
Gunther H. Weber, Dmitriy Morozov, Kenes Beketayev, John Bell, Peer-Timo Bremer, Marc Day, Bernd Hamann, Christian Heine, Maciej Haranczyk, Mario Hlawitschka, Valerio Pascucci, Patrick Oesterling, Gerik Scheuermann,
"Topology-based Visualization and Analysis of High-dimensional Data and Time-varying Data at the Extreme Scale",
DOE Exascale Research Conference,
April 2012,
SR Tonse, MS Day, NJ Brown,
"Prism: Dynamical dimensional reduction applied to CH<inf>4</inf> flame simulations",
International Symposium on Combustion, Abstracts of Works-in-Progress Posters,
Pages: 70
2004,
MS Day, IG Shepherd, RK Cheng, S Tonse, JB Bell,
"Numerical simulation of buoyant effects in premixed laminar flames",
International Symposium on Combustion Abstracts of Works-in-Progress Posters,
Pages: 206
2002,