Sean Peisert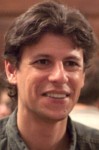 Staff Scientist
Computational Research Division
Biographical Sketch
Dr. Sean Peisert is jointly appointed as a staff scientist at Lawrence Berkeley National Laboratory; chief cybersecurity strategist at CENIC, and director of the CENIC/ESnet joint cybersecurity initiative; and associate adjunct professor of Computer Science and faculty member in the Graduate Groups in Computer Science, Forensic Science, and Health Informatics at the University of California, Davis. His research interests cover a broad cross-section of computer and network security.  Some of the recent projects and interests that Dr. Peisert has worked on include intrusion detection for control systems in smart/power grids, techniques for insider threat identification and mitigation, and security in high-performance computing and networking environments.  Previously, he was an I3P Research Fellow and was a computer security researcher at the San Diego Supercomputer Center (SDSC). He received his Ph.D., Masters, and Bachelors degrees in Computer Science from UC San Diego.
Professor Peisert is vice chair of the IEEE Computer Society Technical Committee on Security & Privacy; an editorial board member of IEEE Security & Privacy; a steering committee member and past general chair of the New Security Paradigms Workshop (NSPW); steering committee member and past program co-chair of the Workshop on Cyber Security Experimentation and Test (CSET); and past general chair for the IEEE Symposium on Security and Privacy, the flagship conference for security research. He is the lead of the iJC3 Cyber R&D Enterprise Cyber Capability (ECC), composed of 10 DOE National Labs, and also serves as the representative of the Berkeley Lab to the Institute for Information Infrastructure Protection (I3P).
Additional detail is available on:
He also works closely with ESnet.
Some recent news:
Cybersecurity: New Directions for Research and Education Networks — May 26, 2017
CENIC's Community Approach for Bringing Increased Security to Its Network and Constituent Institutions (p.7) — May 5, 2017
CENIC's Network Security Initiative — Mar. 15, 2017
Mind the gap: Speaking like a cybersecurity pro — Feb. 10, 2017
Building a CENIC Security Strategy — Jan. 11, 2017
Working Group on Open Science Cybersecurity Risks Releases First Document Draft for Public Comment — Oct. 31, 2016
On the Value of Failed Experiments in Cybersecurity [TABL]— Sept. 8, 2016
Detecting Cybersecurity Threats by Taking the Grid's Pulse [TABL]— Jul. 12, 2016
Livermore, Berkeley National Labs Leading Project to Increase Power Grid Cybersecurity — Jul. 11, 2016
NSF Cybersecurity Center of Excellence, ESnet Organize Working Group on Open Science Threats — Jun. 22, 2016
ESnet, CENIC Announce Joint Cybersecurity Initiative - CRD's Sean Peisert to serve as director of initiative — Jan. 19, 2016
ESnet, CENIC Announce Joint Cybersecurity Initiative - CRD's Sean Peisert to serve as director of initiative [TABL]— Jan. 19, 2016
CENIC and ESnet Announce Joint Cybersecurity Initiative - Jan. 12, 2016
NSF funds NetSage to analyze, improve international data networks — May 12, 2015
Securing Scientific Computing Integrity — Mar. 20, 2015
Peisert Compiles Workshop Report on Securing Scientific Computing Integrity — Mar. 20, 2015
CRD's Sean Peisert Guest Edits Special Issue of IEEE's Security and Privacy Magazine — Jan. 20, 2015
CRD's Sean Peisert Shares Cyber Security Expertise at I3P Meeting — Oct. 26, 2012
COSMOS Students Visit NERSC, ALS, and Cybersecurity Group – Aug. 6, 2012
» Some recent publications are listed below. For a full list of publications and other information, plase visit Sean Peisert's personal web page.
Journal Articles
Sean Peisert,
"Challenges and Opportunities for Security in High-Performance Computing Environments",
Communications of the ACM (CACM),
2017,
Sean Peisert, William K. Barnett, Eli Dart, James Cuff, Robert L. Grossman, Edward Balas, Ari Berman, Anurag Shankar, Brian Tierney,

"The Medical Science DMZ",

Journal of the American Medical Informatics Association (JAMIA),

May 2, 2016,

23(6)

:

1199-1201,

doi: 10.1093/jamia/ocw032
Conference Papers
Book Chapters
Matt Bishop, Sophie Engle, Deborah A. Frincke, Carrie Gates, Frank L. Greitzer, Sean Peisert, Sean Whalen,

"A Risk Management Approach to the "Insider Threat"",

Insider Threats in Cyber Security, "Advances in Information Security" Series,

edited by Christian W. Probst, Jeffrey Hunker, Matt Bishop,

(

Springer:

September 2010

)

Pages: 115-138

doi: 10.1007/978-1-4419-7133-3_6
Presentation/Talks
Sean Peisert, Mike Corn, Dewight Kramer, David Rusting, Tye Stallard,
The Role of the WAN and the Community to Improve Security,
2017 UC Information Security Symposium,,
June 21, 2017,
Sean Peisert,
Overcoming Security and Privacy Challenges in Computing and Networking in Medical Research Environments,
Department of Public Health Sciences, University of California, Davis School of Medicine,,
December 14, 2016,
Sean Peisert (moderator), Jill Gemmill, Michael Sinatra, Von Welch,
National Cybersecurity Panel,
NSF Campus Cyberinfrastructure/ESCC/The Quilt Colocated Meeting,
October 20, 2016,
Lee Beausoleil, David Lombard, Angelos Keromytis, Sean Peisert,
Panel: HPC Monitoring,
NSCI: High-Performance Computing Security Workshop,
September 30, 2016,
Sean Peisert,
Models of Secure and Private Information Sharing,
University of California, San Diego School of Medicine, Division of Biomedical Informatics Seminar Series,
April 10, 2015,
Sean Peisert,
Security for Computational Infrastructure for Financial Technology,
DataLead 2014: Leading the Way in Big Data, Haas School of Business, UC Berkeley,
September 30, 2014,
Sean Peisert,
Challenges in Insider Threat Research,
Workshop on Research for Insider Threat (WRIT), IEEE Security and Privacy Workshops (SPW),
May 18, 2014,
Sean Peisert,
Cyber Resilience Metrics,
First International Symposium on Resilient Cyber Systems, Resilience Week 2013,
August 13, 2013,
Sean Peisert,
Health Informatics Minute: Aligning Organizational and Employee Computer Security Goals for Health Informatics,
Seventh Annual Health Informatics Graduate Program Conference,
March 22, 2013,
Sean Peisert,
Institute for Information Infrastructure Protection (I3P),
10th Anniversary Event, The National Press Club,
October 10, 2012,
Sean Peisert,
Keynote Address: Computer Forensics In Forensis,
Third International IEEE Workshop on Systematic Approaches to Digital Forensic Engineering (IEEE/SADFE-2008) (held in conjunction with the 2008 IEEE Symposium on Security and Privacy),
May 22, 2008,
Reports
Posters
PURPOSE: Mechanical ventilation is a life-saving intervention but is associated with adverse effects including ventilator-induced lung injury (VILI). Patient-ventilator asynchrony (PVA) is thought to contribute to VILI, but the study of PVA has been hampered by limited access to the high frequency, large volume data streams produced by modern ventilators and a lack of robust analytics. To address these limitations, we developed an automated pipeline for breath-by-breath analysis of ventilator waveform data.

METHODS: Simulated pressure and flow time series data representing normal breaths and common forms of PVA were generated on PB840 ventilators, collected unobtrusively using small, customized wireless peripheral devices, and transmitted to a networked server for storage and analysis. Two critical care physicians reviewed all waveforms to generate gold standards. Rule-based algorithms were developed to quantify inspiratory and expiratory tidal volumes (TV) and identify PVA subtypes including double trigger and delayed termination asynchrony. Data were split randomly into derivation and validation sets. Algorithm performance was compared to ventilator reported values and clinician annotation.

RESULTS: The mean difference between algorithm-determined and ventilator-reported TVs was 3.1% (99% CI ± 1.36%). Algorithm agreement with clinician annotation was excellent for double trigger PVA and moderate for delayed termination PVA, with Kappa statistics of 0.85 and 0.58, respectively. In the validation data set (n = 492 breaths), double trigger asynchrony was detected with an overall accuracy of 94.1%, sensitivity of 100%, and specificity of 92.8%.

CONCLUSIONS: A pipeline combining wireless ventilator data acquisition and rule-based analytic algorithms informed by the principles of bedside ventilator waveform analysis allows for automated, quantitative breath-by-breath analysis of patient-ventilator interactions.

CLINICAL IMPLICATIONS: We have recently deployed this system in the medical intensive care unit of the UC Davis Medical Center, which will enable further development of mechanical ventilation analytics. We have begun to explore the use of supervised machine learning and dynamic time series modeling to improve the classification of other common types of PVA and of clinical phenotypes associated with respiratory failure. This system will help to better define the epidemiology and clinical impact of PVA and other forms of off-target mechanical ventilation, and may lead to improved decision support and patient outcomes.
Others