symPACK Sparse Symmetric Direct Solver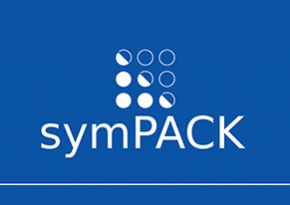 SuperLU Sparse Unsymmetric Direct Solver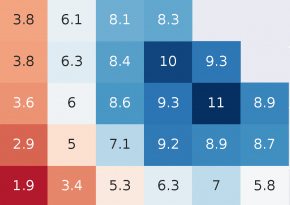 Sparse Low-rank Hierarchical Matrix Preconditioner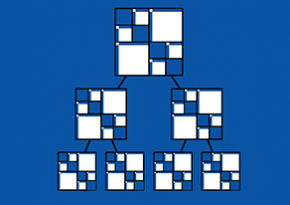 Solvers for Edge Plasma Simulation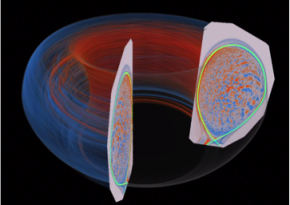 High Performance Geometric Multigrid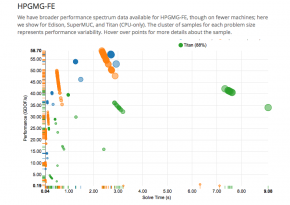 Accelerating Eigenpair Computations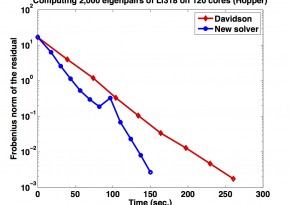 HipGISAXS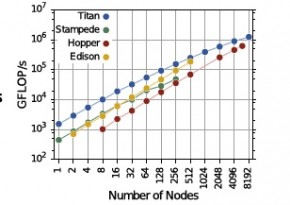 Our Mission
Develop efficient linear and eigensolver algorithms and fast, scalable, library implementations. Integrate the new algorithms and software into DOE applications.

Current expertise in SSG includes:
Dense linear algebra
Factorization-based sparse linear solvers
Multigrid methods
Sparse eigensolvers
Optimization
Communication-avoiding algorithms (see, e.g., http://bebop.cs.berkeley.edu/)
Mathematical software and libraries
Group Leader:  X. Sherry Li
---
 NEWS
June 2017
Roel Van Beeumen won one of two best poster blitz prizes at the Householder Symposium XX on Numerical Linear Algebra at Virginia Tech, June 18-23, 2017.
May 2017
Congratulations to Mathias Jacquelin whose joint paper with Bert De Jong (CCMC), Eric Bylaska (PNNL), Jeff Hammond, and Michael Klemm (Intel),"Performance Evaluation of NWChem Ab-Initio Molecular Dynamics (AIMD) Simulations on the Intel Xeon Phi Processor" has been given the "Best Paper Award" at the IXPUG workshop held in conjunction with the ISC 2017 conference.
March 2017
Lin Lin has been honored with a 2017 SIAM Activity Group on Computational Science and Engineering (SIAG/CSE) Early Career Prize.